Hand Crafted Jewelry and Indigenous Inspired Handbags, Wallets and Accessories
Dryden, ONT – Today, Red's Custom Designs, a company specializing in hand crafted jewelry as well as accessories made with mostly natural and organic elements, announced the launch of a line of Canadian theme products to be sold on their website https://www.redscustomdesigns.com/canadian-themeproducts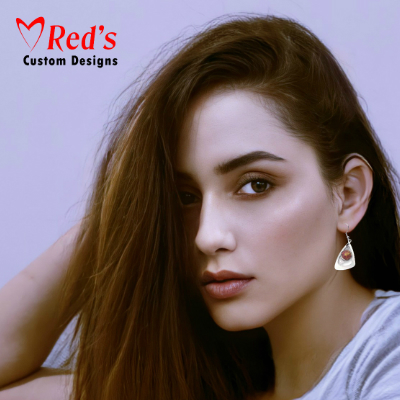 The Canadian Theme line was inspired by the overall success of Canadian products versus similar products from other countries. According to Sandi Zinger, owner of Red's Custom Designs, there is a trust factor with Canada that translates into her product line. "When you put Canadian theme products, and especially Canadian MADE products, up against similar products made in other countries, people tend to choose our products if price points are similar", she said.
Zinger went on to say the fact that her jewelry line is created using only stainless steel, which eliminates most allergic reactions and does not corrode or rust, adds to the perceived value of her hand crafted products.
Another factor that people seem very positive about is the fact that all handbags, wallets, bags and coin purses are created with vegan leather. "We do not sell products made from animals so we can proudly say that all our products are cruelty-free and significantly safer on the environment than similar products made using cowhide or other animal products", she said.
About Red's Custom Designs:
Red's Custom Designs is located in Ontario, Canada near the town of Dryden. Founded and operated by Sandi Zinger, Red's Custom Designs sells unique, hand crafted jewelry including ear rings, necklaces and bracelets as well as handbags, wallets, bags and coin purses made from vegan leather. Red's Custom Designs also sells natural and goats milk soaps.
Red's Custom Designs product line is constantly evolving as they regularly add not only new, unique, handcrafted products but products from Canadian suppliers.
Red's Custom Designs products are available online at https://www.redscustomdesigns.com/ and can be found at several retail stores in northern Ontario, including Kano Reid, Gill's Trading Post and Bobby's Sport Shop.
Media Contact
Company Name: Red's Custom Designs
Contact Person: Rick Small
Email: Send Email
Phone: 807-220-4474
Address:835 Milford Dr., Unit 306
City: Kingston
State: ON K7P 1A7
Country: Canada
Website: www.redscustomdesigns.com/