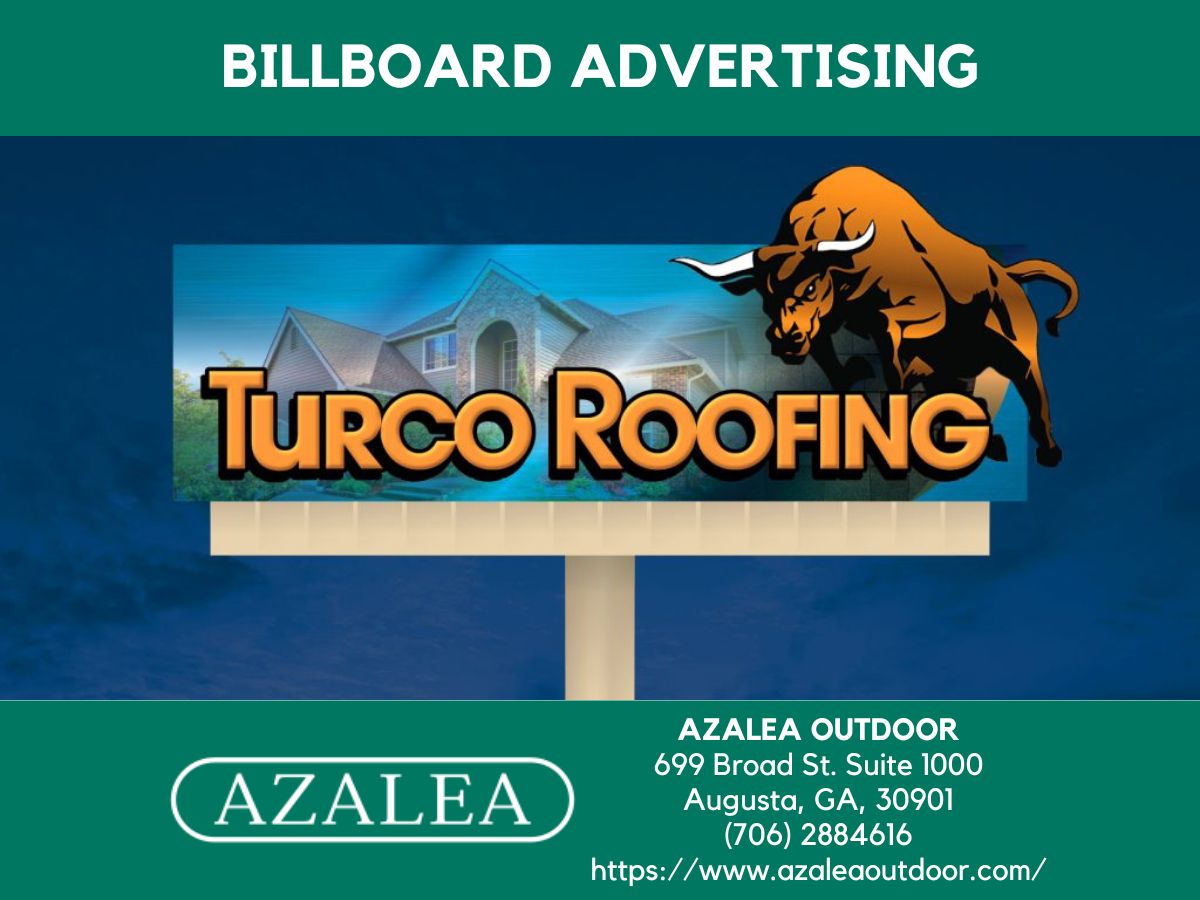 "Azalea Outdoor offers more than 187 advertising displays across the greater CSRA area in Georgia and South Carolina."
Despite an increased reliance on online advertising, billboard advertising remains a valuable part of a local Augusta GA business or organization's marketing strategy, offering a variety of unique benefits.
Billboard advertising is a powerful tool for businesses to reach a wide audience and increase brand awareness. While some may argue that online advertising has consumed traditional advertising methods, billboard advertising remains a valuable and effective option.
In this article, billboard marketing experts highlight several key benefits of billboard advertising and why it should still be a part of your marketing strategy.
Increased Brand Exposure
One of the most significant benefits of billboard advertising is the increased exposure it provides for a company or organization's brand. Augusta GA billboard advertising is no exception. Unlike online advertising, billboards are visible to everyone who passes by, including those who may not actively seek out a brand online. Billboards ads are also never turned off.
This increased exposure can lead to greater brand recognition and awareness, which can be crucial for businesses trying to stand out in a crowded market. Additionally, the more people see a brand, the more likely they are to remember it when they need a related product or service.
Targeted Advertising
While billboards are visible to everyone, they can also be strategically placed in areas where a relevant target audience is likely to be. For example, fast food restaurant owners often place their billboards on interstates, where hungry travelers will notice them. A local restaurant may choose to advertise at a prominent city intersection with a high concentration of potential customers.
By targeting specific locations, a business can increase the chances of reaching their desired audience and maximize the impact of their advertising campaign.
Cost-Effective
Contrary to popular belief, billboard advertising can be a cost-effective option for businesses. Compared to online advertising, which can require significant investment in ad placement and targeting, billboards offer a one-time cost for design and placement.
Additionally, billboards have a longer lifespan than online ads, which can quickly become outdated or irrelevant. With a well-designed and produced billboard, a business can continue to reach new customers for years to come.
Non-Intrusive
Unlike many common online advertising methods, billboards are non-intrusive and do not disrupt the user experience. While online ads can be seen as annoying or invasive, billboards are simply a part of the landscape.
This non-intrusive nature can be especially valuable in today's world, where consumers are bombarded with ads on a daily basis. By using a medium that is less disruptive, business owners can make their brand stand out in a positive way.
Versatility
Another benefit of billboard advertising is its versatility. While many associate billboards with large, static displays, there are other types of billboards that can be used to showcase a business or organization's brand, including the increasingly common digital billboard.
Digital LED billboards can display multiple ads in rotation, allowing for greater variety and engagement. Additionally, digital billboards can be used to promote specific products or services, as well as time-sensitive events or promotions, for a limited period of time, resulting in a lower cost.
Choose the Best Billboard Advertising Company in Augusta GA
At Azalea Outdoor, we believe that billboard advertising remains a valuable tool for businesses looking to increase brand awareness and reach a wider audience. With its high exposure rates, targeted advertising, cost-effectiveness, non-intrusive nature, and versatility, billboard advertising can help businesses stand out in a crowded market and make a lasting impression on potential customers.
When you're considering billboard advertising as part of your marketing strategy, we'll want to work with a reputable agency that can help you design and place your ads for maximum impact. With more than 187 billboards, both digital and static, in Georgia and South Carolina, Azalea Outdoor is the greater Augusta GA area's local choice for billboard advertising.
Media Contact
Company Name: Azalea Outdoor
Contact Person: Chris Withers
Email: Send Email
Phone: (706) 288-4616
Address:699 Broad St Suite 1000
City: Augusta
State: GA
Country: United States
Website: https://www.azaleaoutdoor.com/