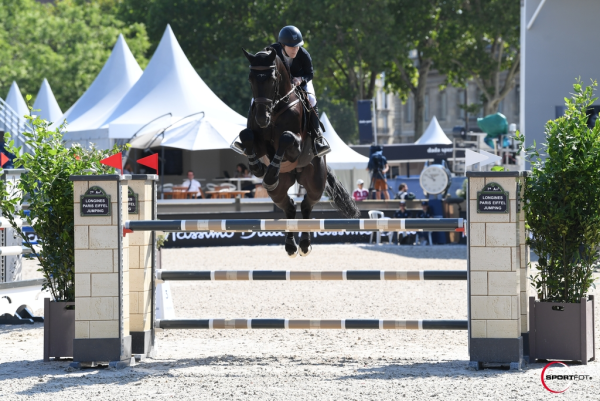 Born on August 17, 1983, in Detroit, Michigan, Arly Golombek is a professional equestrian and coach who has been competing internationally since the age of 30. With over two decades of experience in the sport, she has become one of the most sought-after riders in the world.
Golombek's passion for riding began at the young age of 9, and she honed her skills from that age, all through her life to get to the enviable level she is now. She schooled at Michigan State University where she studied and honed her business skills in business management. Her extensive knowledge of the sport and unique, holistic approach to riding and training have set her apart from her peers. "I try to always think as the horses do. This gives a deeper connection with them, their feelings, their needs, and ultimately what it takes to develop them into trusting and willing partners," says Golombek.
Her impressive list of accomplishments includes winning an International high jump 6 bar competition in Biarritz France with her mare Dolce Vita, as well as team bronze and individual silver in the Maccabi games 2019 with her mare Vanilla Mail. Golombek also achieved 4th place in the Prix of Macôn in 2019 with a stallion named Very Good de la Bonn, and won the open national division champion with her horse Vanilla Mail in 2020.
Despite her gift, Arly Golombek notes that she had to contend with some challenges in the sport, chief of which is the combined emotions and athleticism of a human and equine athlete needed to compete at the highest level. "The toughest hurdle to overcome are your own emotions (about sport, performance anxiety, fear of injury, finances, self esteem, being undermined by others etc) so that you are able to put the emotional and physical needs of the horses first," she said.
Arly Golombek has learned to cope with these feelings by going back to her mission of thinking as her horses do! "They don't know how much they cost, if today is a championship final, wether you're the wealthiest person or the poorest, if you have the latest phone or hottest car etc. They base their feelings on the vibes I give off," she said. This is a humbling perspective that reminds Arly Golombek that their needs are the most important ingredients to long term and meaningful success. Arly Golombek is proud to be a sponsored rider of Parlanti, a premium equestrian boot designer from Italy. Her unwavering commitment to excellence and passion for the sport have made her a role model for aspiring equestrians around the world.
It's pertinent to note that Arly Golombek has 3 main sponsors: Parlanti international (makers of bouts and equestrian footwear), Voltaire design official (makers of saddles) and Equifit (makers of horse gear)
For more information about Arly Golombek, her achievements, and her brand partnerships, please visit Arlygolombek.com
About Arly Golombek
Arly Golombek is a professional equestrian, coach, and brand ambassador who has been competing internationally for over two decades. With a unique, holistic approach to riding and training, she has become one of the most sought-after riders in the world.
Media Contact
Contact Person: Arly Golombek
Email: Send Email
Country: United States
Website: https://arlygolombek.com/