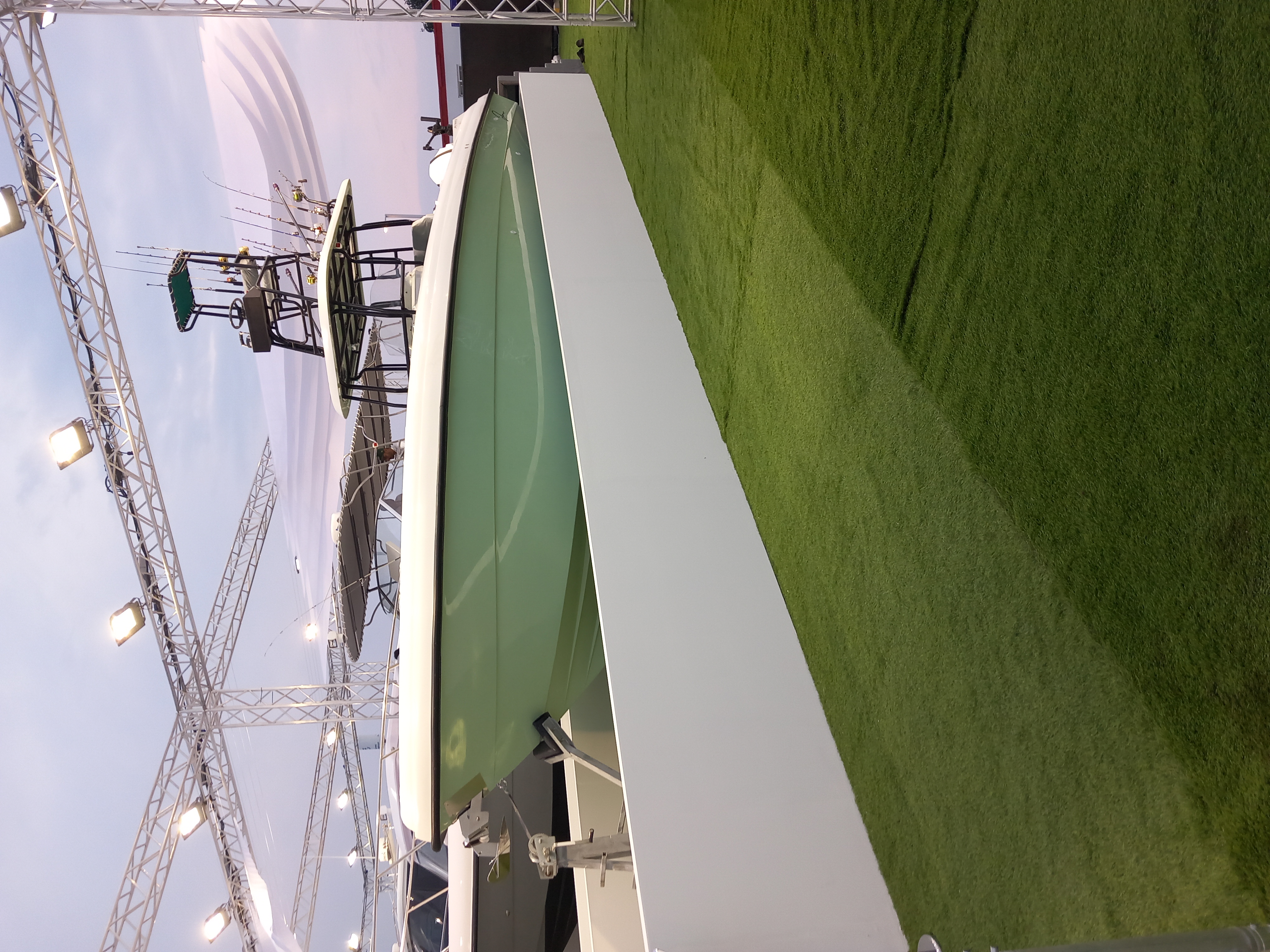 The firm's latest launch is designed to provide the ultimate comfort and efficiency for fishing enthusiasts.
JAS Marine, a renowned yacht and boat manufacturer in the UAE, has announced the launch of their latest fishing boat – 36ft Tuna Edition. The announcement was made by Mohammed Alshaali, the founder of JAS Marine, who is excited to introduce this new addition to the market.
JAS Marine has a rich heritage in boat building, and with the launch of the 36ft Tuna Edition, they plan to continue serving their clients' needs and the market demand for motorboats in the region. The boat is built with composite-fiberglass materials, ensuring its durability and longevity.
The 36ft Tuna Edition is designed specifically for fishing enthusiasts, providing them with a comfortable and efficient fishing experience.
One of the key features of the 36ft Tuna Edition is its advanced dual-helm control stations. With two powerful motors, the boat is able to navigate smoothly and efficiently through the waters, even in challenging conditions. The boat's spacious and comfortable interior is designed to make fishing trips more enjoyable, with ample storage space for fishing gear and equipment.
JAS Marine is committed to providing its clients with the best boats and yachts in the market. With the launch of the 36ft Tuna Edition, they aim to continue their legacy of excellence and innovation in the industry.
The 36ft Tuna Edition will be available in the market soon, and JAS Marine plans to introduce two more motorboats by the end of 2023. The team has put in a lot of hard work and dedication to ensure that their boats meet the highest standards of quality and performance.
For more information, please visit the JAS Marine website or contact their customer support team at +97167403262.
Media Contact
Company Name: JAS Marine
Contact Person: Mohammed Alshaali
Email: Send Email
Country: United Arab Emirates
Website: www.jasmarine.ae