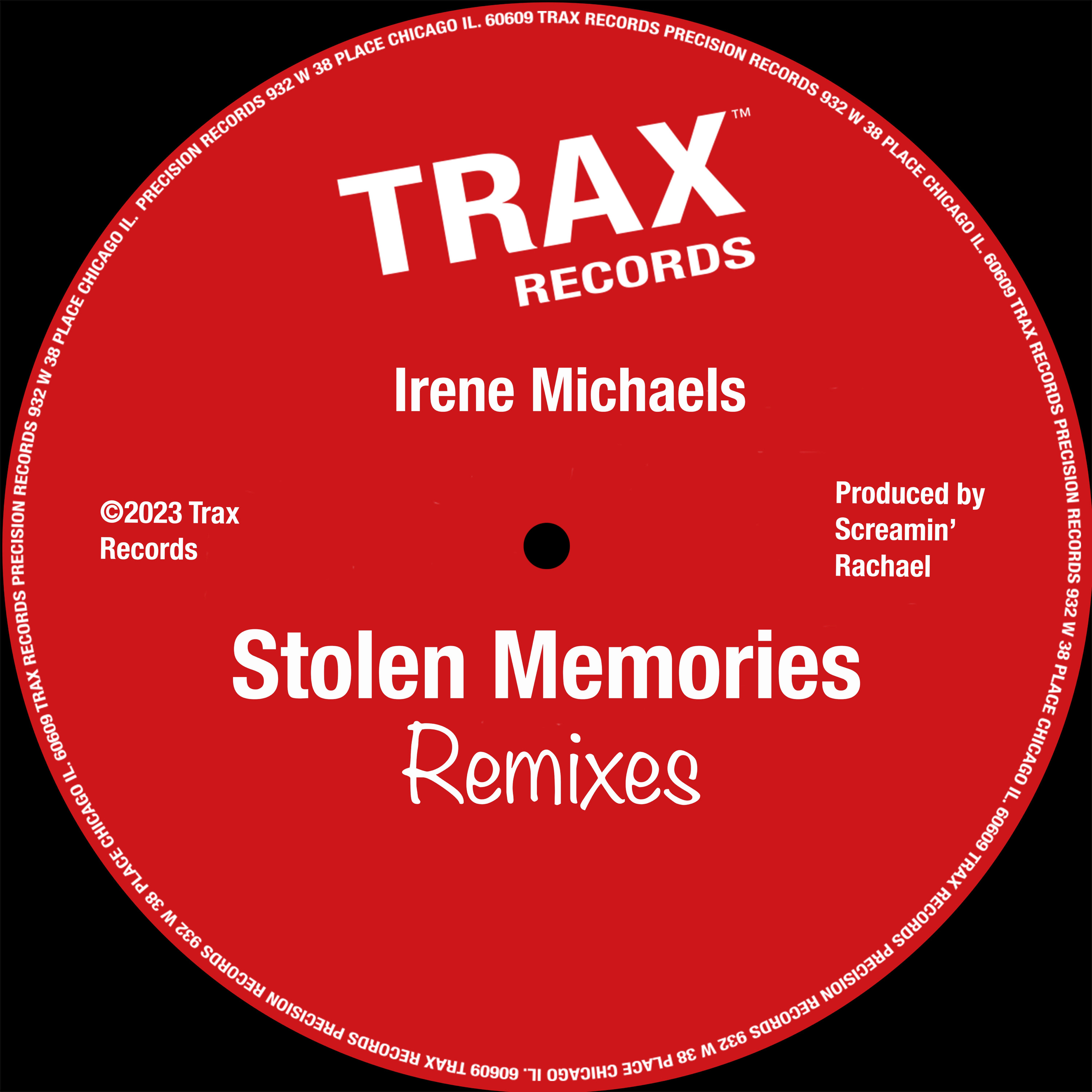 Irene Michaels, the sensational cabaret-turned-House Music Diva defies age and expectations with her latest release, "Stolen Memories", a collection of captivating dance anthems that are set to ignite dancefloors worldwide. At 78 years young, Michaels proves that age is just a number as she delivers a bevy of hot Palm Springs-ready big room bangers that will make even the most discerning dance music enthusiasts scream with delight.
With a voice that emanates with her own unique style, Irene Michaels showcases her unparalleled talent and charisma in this electrifying release. The bombastic renditions of these clampdown glamour puss tracks are a testament to her enduring passion for music and her ability to captivate audiences of all ages.
"Stolen Memories" features remixes from the acclaimed super producer Joe Smooth, known for his groundbreaking work in the dance music industry, and with the infectious beats of DJ THADX, this release is a collaboration that cannot be missed. The fusion of Michaels' powerful vocals with the innovative production skills of these industry heavyweights creates a sonic experience that is both exhilarating and unforgettable.
The tracks in the release of "Stolen Memories" are tailor-made for the vibrant atmosphere of dance floors, from Palm Springs to Providence, where the sun-soaked days and pulsating nightlife converge. From the moment the first beat drops, listeners are transported to a world of glitz, glamour, and unadulterated fun. These big room bangers are designed to make dance music enthusiasts scream with joy and hit the dancefloor with unbridled energy.
Irene Michaels' ability to seamlessly transition from her cabaret roots to the realm of pop music is a testament to her versatility as an artist. Her unique style and magnetic stage presence have earned her a dedicated following, and this release further solidifies her status as a force to be reckoned with in the industry.
The collaboration with Joe Smooth brings a fresh perspective to Michaels' sound, infusing her tracks with infectious energy and a contemporary edge. Smooth's expertise in crafting chart-topping hits and his ability to create infectious remixes have made him a sought-after producer in the dance music scene. Together, Michaels and Smooth have created a musical synergy that is sure to resonate with audiences worldwide.
DJ THADX's contribution to "Stolen Memories" cannot be overlooked. Known for his ability to ignite dancefloors with his seamless mixes and impeccable track selection, THADX brings his signature style to the table, elevating the energy of each track to new heights. His expertise in creating a seamless flow and his innate understanding of what makes a dancefloor erupt make him the perfect collaborator for Michaels' Palm Springs-ready release.
As Irene Michaels unleashes these bombastic renditions upon the world, she continues to defy expectations and prove that age is no barrier to creating captivating music. Her passion, talent, and unwavering dedication to her craft shine through in every note, making this release a must-listen for dance music enthusiasts and fans of all ages. Once again, the iconic label TRAX RECORDS delivers another dance floor smash!
For press inquiries, interviews, or review copies of Irene Michaels' latest release, please contact:
worldstarpublicrelations@gmail.com
The official website for Irene Michaels may be found at https://www.irenemichaelsmusic.com
About Irene Michaels:
Irene Michaels is a sensational cabaret-turned-pop performer who defies age and expectations with her captivating music. She delivers bombastic renditions that captivate audiences of all ages. Her latest release "Stolen Memories" featuring remixes from acclaimed super producer Joe Smooth and DJ THADX, is a collection of big room bangers that will make dancefloors worldwide come alive. Irene Michaels continues to prove that age is just a number as she ignites the music scene with her passion, talent, and unwavering dedication to her craft.
Media Contact
Company Name: World Star PR
Contact Person: Jimmy Star
Email: Send Email
Phone: 631-506-6600
Country: United States
Website: https://www.facebook.com/WorldStarPR/