Newport Beach, CA – on April 1 2015, Minds Eye One, led by Ryan Parsons, launched an IndieGoGo campaign for TrailerAddict: Website 2.x, to help raise the funds needed to complete the redesign of and update the technology behind TrailerAddict.com.
"Unlike Youtube, which has no ability to categorize trailers, or other trailer services which either delete, downgrade or make their video content difficult to find in the long run, TrailerAddict works to ensure quick and frustration-free browsing to find the HD trailers you are looking for without any delay… No matter how new or how old the trailer is. Hence our recent upgrades to a more efficient AJAX navigation," Parsons explains, "TrailerAddict 2.x now supports HTML5 video streaming for mobile browsers. The service is also in the process of updating its mobile apps to support HD content directly to your favorite devices."
TrailerAddict.com launched in January of 2008, slightly ahead of schedule thanks to the unexpected support of social networks and content/news aggregators. The original mission of the site, as laid out by co-founders Ryan Parsons and Shawn Lewis, was to provide users with an embeddable video player that can run movie trailers and clips at resolutions greater than 480p. At the time there were no video sites doing this – not even YouTube – but this of course would later change.
The team behind TrailerAddict has been working hard ever since to keep up with technology and user demand. In February 2014 the co-founders decided to update their outdated website, but ran into a several complications that set them back. Now they are turning to Indiegogo for help to make the popular movie trailer site more accessible and user friendly for fans.
"Getting to the theater early on purpose, we are bound by the knowledge that trailers are (at times) better than the films they represent. TrailerAddict has been built not for those who like a good trailer now and then, but those who understand that the need to watch trailers is a state of mind," shares the creator, "TrailerAddict also works with the smallest of artists and distributors, allowing a film that would typically receive little to no promotion to be received and marketed to a targeted audience. Some promotion which is available through our IndieGoGo campaign."
In exchange for pledging to the project, backers can gain access to a variety of rewards including a spot on the sponsor page of the website, mystery photos of the TrailerAddict co-founders, a chance to win a Mondo poster valued at $250, as well as more opportunities to get promoted as a sponsor on the website, app, and Facebook page!
For more information, please visit the IndieGoGo page here or contact the creator below.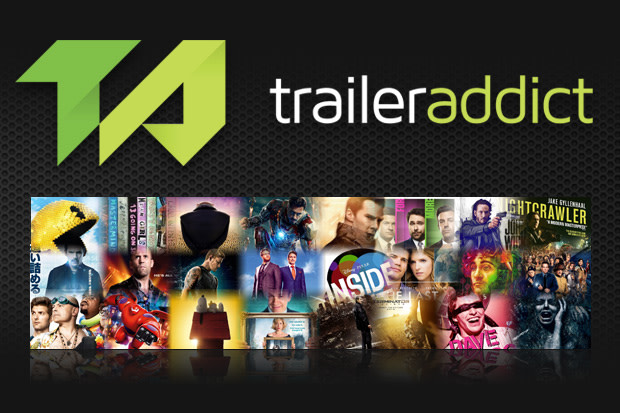 Distributed by CrowdfundingPR
Media Contact
Company Name: TrailerAddict
Email: ryan.parsons@traileraddict.com
Country: United States
Website: https://www.indiegogo.com/projects/traileraddict-website-2-x