First, instrumental, video /single taken from the new upcoming album of the multinational supergroup EXPEDITION DELTA.
Featuring Bobby Koelble (Death), Srdjan Brankovic (AlogiA), Santiago Dobles (Aghora)
International supergroup Expedition Delta just released a new music video for the track "Connected", taken from the upcoming album scheduled to be released at the end of this year.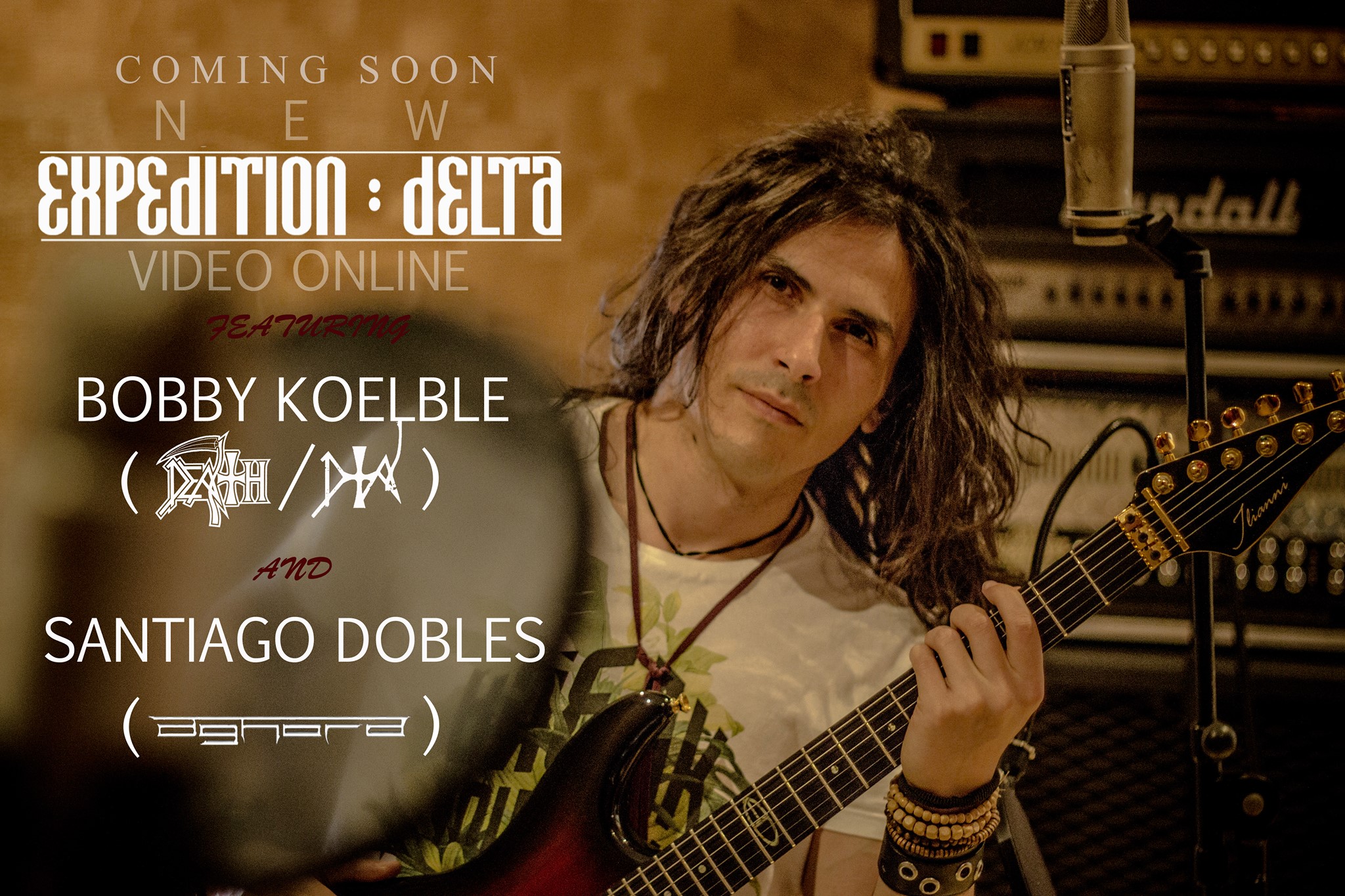 Prior to the album, Expedition Delta scheduled to release a couple of other singles and to reveal all the names of the amazing guests.
The first Expedition Delta album was released in 2008 (on ProgRock Records/SPV) and together with the mastermind Srdjan Brankovic, many famous, greatly skilled musicians have been involved in the project.
Just to name a few: Gary Werhkamp (Shadow Gallery, Amaran's Plight), Andrea De Paoli (Labyrinth, Vision Divine), Alex Argento (Orianthi), Richard Andersson (Time Requiem, Space Odissey), Erik Norlander (Rocket Scientists, Lana Lane), Joost van den Broek (After Forever), Sabine Edelsbacher (Edenbridge). Irina Kapetanovic (Irina & The Storm), Vivien Lalu (Lalu), Borislav Mitic, Rene Merkelbach (Ayreon), Santiago Dobles (Aghora), Mikkel Henderson (Evil Masquerade, Circus Mind) Torsten Rohere (Silent Force).

Alongside – of course – Nikola Mijic (AlogiA, Eden's Curse) Miroslaw Brankovic, Vladimir Djedovic, Ivan Vasic…
The first big guests unveiled for the second album are: Bobby Koelble from the historical heavy metal band Death (at the Symbolic' time) and Santiago Dobles from the renowned, transoceanic Aghora.
Alongside Srdjan Brankovic – also: founder, songwriter, guitarist, producer of the Serbian prog metal icons AlogiA – they are the leading roles of the new, brilliant, video from this multinational supergroup, that can be seen below:

Video Link: http://www.youtube.com/embed/APkm43wk_CQ (YouTube DVD Converter)
Most of the artists involved in the first album, are going to offer their precious contribute to this second endeavour as well.
The more: new surprising names have been already added (first of all Nicola Di Gia, guitarist of the historical Italian prog rock band "Banco del Mutuo Soccorso")
Other astonishing names will be disclosed very soon.
Meanwhile enjoy the first track, the first video and stay… CONNECTED!
Prog on!
Media Contact
Company Name: Expedition Delta
Contact Person: Paola
Email: Delta.Submissions@gmail.com
Phone: +393200531886
Country: Serbia
Website: http://www.srdjanbrankovic.com/expedition-delta/