Singapore, SG – In June 2015, Donny Soh launched an Indiegogo campaign for Qlipp, the ultimate tennis performance sensor with real-time analysis that was designed to improve your game with the most advanced analytics possible.
"The Qlipp sensor can be attached on any tennis racquet like a dampener," says the creator, "Qlipp helps players track their on-court progress with specific measurables like stroke type, swing speed, ball spin and video playback."
The Qlipp sensor tracking technology attaches to your tennis racket quickly and begins recording your swings and movement right away. During practice, it transfers all the data to the QLIPP mobile app in real-time so you can get immediate insights on your strengths, weaknesses, and how to improve your game.
"The weight and the size of the Qlipp sensor is perfect. I am sure tennis players will love this," said Stuart Daw, one of the first tennis players to try Qlipp.
Qlipp has a wide range of useful features that are easy to use, whether you are a beginner or an advanced tennis player. For example, Qlipp can wirelessly team with your smartphone to shoot video of your stroke. After each volley, you'll gain insight into your stroke so with each practice you'll know how to get better. The mobile app also gives users access to online competition leaderboards, social network progress sharing, progressive improvement tracking, and more!
"Today we have a working prototype, but in order to bring Qlipp to the world, we need your help," the team explains, "We're raising funds to build the mold, purchase materials and gain FCC and CE Bluetooth certification. Each of these steps will be critical to our ability to manufacture Qlipp and give people everywhere an easy way to improve their game."
In exchange for pledging to the project, backers can gain access to a variety of rewards including the limited Qlipp Wimbledon Special of one Qlipp for $84 ($45 off the retail price) or the special Indiegogo price of $99. Backers can also pledge $160 for the couples' package of two Qlipp sensors, $240 for the family package of three, $375 for the coaches' package of 5 sensors, and $1,400 for a distributors' package of 20.
For more information, please visit the Indiegogo page here or contact the creator below.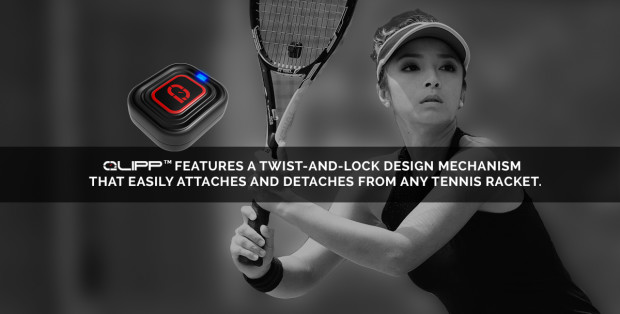 Distributed by CrowdfundingPR
Media Contact
Company Name: QLIPP
Contact Person: Lee Chee How – Cen
Email: cen.lee@degrees9.com
Phone: (65) 3110 5858
Country: Singapore
Website: https://www.indiegogo.com/projects/qlipp-the-ultimate-tennis-performance-sensor#/story