Yokohama, JP – In July 2015, Yasushi Kimura launched an Indiegogo campaign for the world's first Liquid Metal Display Watch, which changes from cool shapes into metal hands to tell the time. After a month-long campaign this project has surpassed its $10,000 flexible funding goal and is on its way to becoming a reality!
"The watch design concept is inspired in part from art, and by famous sci-fi movies like Terminator," the team explains, "For many years have we dreamed of using amazing Liquid Metal as a technology of the future — that can function and change into any shape; just like the morphing metal seen in the Terminator movies – but in a less ominous way of course!"
Now, after many years of search and research, the team at SEAHOPE has found a new material called 'Metallium'. They have studied it, learned to program it, and found a way to use it in this world First Ever Invention — The Liquid Metal Display Watch! This liquid changes shape freely and then stops at the position of time. One stops at the hour, another at the minute to reveal the time. For this Indiegogo campaign the LMD Watch is available in three colors: Silver, Gun Metal Black, and Gold, with the choice of either a leather or metal strap.
"Master Kimura and his staff at SEAHOPE have over 18 years' experience producing stylish, unique, and sci-fi inspired watches," the creator says, "We have already released many unique LED watches and LCD watches. We think that our Liquid Metal Display Watch will create a revolution in the watch industry — and we hope you can be part of it."
In exchange for pledging to the project, backers can gain access to a variety of rewards including one LMD Watch with a leather strap for $130 or one LMD watch with a metal strap for $150. Backers can also pledge $250 for a set of two LMD Watches (with one metal and one leather strap), $340 for a set of three LMD Watches with leather straps (one in each color), $1,100 for a set of ten LMD Watches (five metal and five leather in any color), and more!
For more information, please visit the Indiegogo page here or contact the creator below.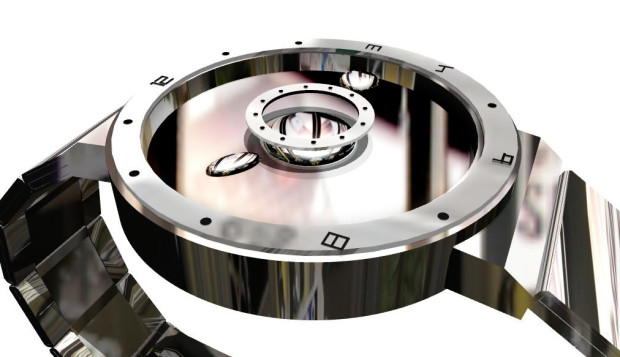 Distributed by CrowdfundingPR
Media Contact
Company Name: SEAHOPE LTD
Contact Person: Mr.Y.Kimura
Email: admin@seahope.com
Phone: 81-45-788-9460
Country: United States
Website: https://www.indiegogo.com/projects/the-world-s-1st-liquid-metal-display-watch–2#/story