Phone O'Clock: Indiegogo Project
Have you ever wanted to buy a Smart watch but it was to expensive and you didn't really need it because you already had a Smart phone? That's why we made Phone O' Clock!
Our team originates from Kranj, Slovenia. The Idea actually comes from a 14 year old. We are big technology lovers and we saw that smartwatches aren't any good even at basic tasks. That is why we started designing Phone O' Clock. We had a lot of models made before we 3D printed the first working prototype. It was tested many times so we could make the perfect product, that takes your Smart phone out of the pocket and puts it on your wrist to make the ultimate Smartwatch.
Phone O' Clock is composed of two parts; the Magnet Sticker and the Wrist Piece that were carefully designed for your wrist. Phone O' Clock is easy to install by sticking the Magnet sticker just below the center of your phone or case with the help of our install guide.
We made Phone O' Clock elegant and practical at any moment:
• When you're doing sports like cycling, running, climbing, jumping and even when you are diving (if you combine Phone O'Clock with a waterproof case) thanks to the strong magnet that prevents the phone from falling.
• When you're taking photos or filming your dearest moments, because you can rotate your phone for 90°(it features 360° rotating) to the shooting mode in which you maximize the phones stability during shooting.
• When you're traveling, because you won't forget your phone because it's securely attached to your wrist.
• When you're cooking, because you can read recipes and still have both of your hands free for cooking!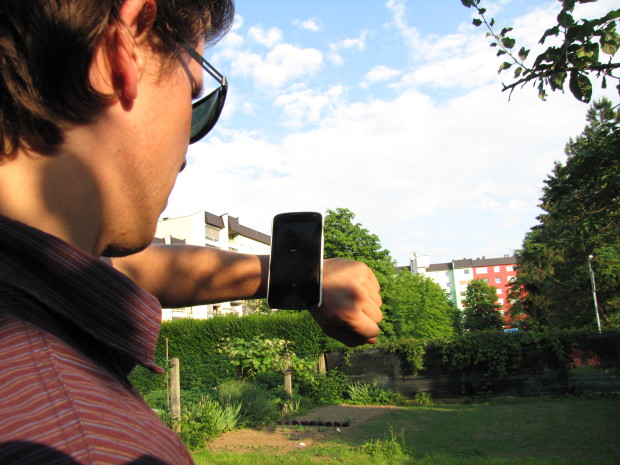 Distributed by CrowdfundingPR
Media Contact
Company Name: Phone O'Clock
Contact Person: Phone O\'Clock PR
Email: crt180@hotmail.com
Phone: +386 41 258 287
Country: United States
Website: https://www.indiegogo.com/projects/phone-o-clock-the-really-smart-watch