Los Angeles, CA – On August 10 2015, Ken Lentz launched an Indiegogo campaign for Six Degrees Chat, urging backers to be part of the future of Global Social Media. This innovative new app creates a social media place where you can become friends with anyone by giving users access to instantly translated messages.
"The idea of crowdfunding for a product like Six Degrees Chat is such a perfect fit," explains the creator, "The ultimate goal of both mediums is the same; to connect people from around the world to further an idea that people are excited by."
No social media today can connect people who do not speak the same language. The friends we need to make, those who live in the cultures we do not fully understand, were not available to us since, in almost all cases, they did not speak our language. Six Degrees Chat breaks down the barrier that language differences put in the way of friendship. This revolutionary approach to social media allows friends to communicate regardless of their native tongue by providing instant translation for all chat messages.
Six Degrees supports two person conversations as well as larger multi-person dialogues with people from all around the world! The team behind Six Degrees makes all of this happen through web technology that they have already built along with the Android and iPhone companion apps. Users can access their profile on Six Degrees from anywhere, such as a PC, phone or tablet.
"We are very excited to add this new dimension to the existing social media world. With Six degrees language is no longer a barrier to making global friends," Lentz says, "We hope this will help in some small way to promote friendship and peace between cultures by making connections between folks that really make the difference, like you and me."
In exchange for pledging to the project, backers can gain access to a variety of rewards including first choice on available usernames for $10 (6+ characters), first choice on a username with less than five characters for $50, and more! For a $100 pledge backers can receive all of the above plus your sent invitations are given priority display all around the world and for $500 five of your friends will receive the same perks.
For more information, please visit the Indiegogo page here or contact the creator below.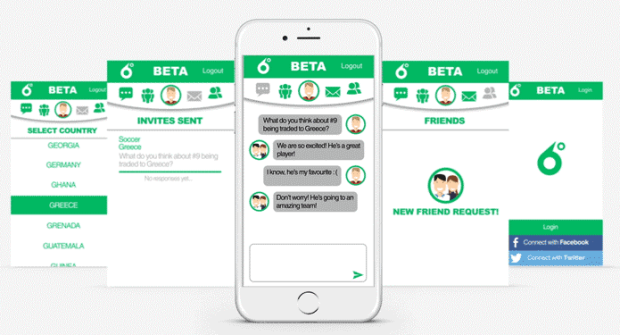 Distributed by CrowdfundingPR
Media Contact
Company Name: Six Degrees
Contact Person: Ken Lentz
Email: Ken.lentz@sixdegreeschat.com
Phone: 909.231.9446
Country: United States
Website: https://www.indiegogo.com/projects/six-degrees-chat-with-the-world#/story