Various cross-country activities are always pursued by many people who are eager to challenge the nature. Formerly, those cross-country enthusiasts drive SUV or ride mountain bicycle to conquer the nature. After all, sitting inside the SUV can't get close to the nature personally. Riding mountain bicycle asks for strong and long lasting physical strength. Is there a way out? Of course. Its name is Fosjoas U3 SUV electric scooter.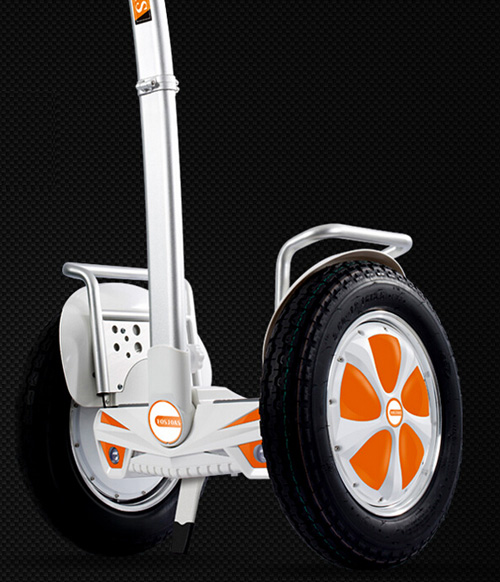 In the very first place, Fosjoas U3 is equipped with bigger battery capacity than other self-balancing scooters. It adopts 680WH SONY lithium-ion battery, which enjoys longer service life and more recharging times than ordinary ones. More importantly, bigger battery capacity paves the way for longer range. According to many cross-country enthusiasts, fully-charged U3 can be continuously running as long as 50km. It is also equipped with foldable aluminum alloy control shaft. In other words, Fosjoas U3 can be folded and put in the trunk conveniently. Meanwhile, Fosjoas U3 also has rough appearance with wider, thicker and larger wheel hubs. Then, there is a bigger contact area between tyres and the ground, which is why the 16-inch Cheng Shin tyres are able to challenge many different rough road conditions. Therefore, Fosjoas U3 is widely hailed as the personal exclusive SUV electric scooter.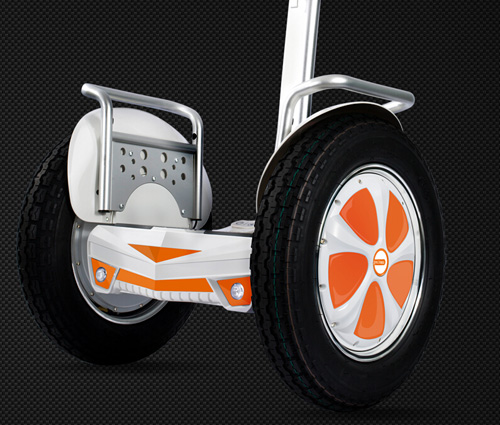 Compared with SUV and mountain bicycle, riding Fosjoas U3 is really enjoyable. It utilizes aerospace attitude control theory, fuzzy software algorithm and gyroscope system to realize self-balancing. Then, if riders want to control the U3, they just need to change their bodies' state slightly, such as leaning forth or back, or twisting body and so on. Accordingly, Fosjoas U3 gives riders a comfortable riding experience. What's more, U3 just needs 2KWH every 100km. It is reputed as the most economical and greenest SUV electric scooter in the current market.
Media Contact
Company Name: MOBEN INT'L (ENGLAND) CO., LTD
Contact Person: Jason
Email: moben@fosjoas.com
Address:Room 707, Block A, Electronic Science & Technology Building, No.2070, Shennan Middle Rd.
City: Shenzhen
State: Guangdong
Country: United Kingdom
Website: http://www.fosjoas.com