Driving a car is truly comfortable. However, many people are also crazy about the traffic jam. Meanwhile, a great quantity of automobile exhausts largely decreases the environmental quality. Therefore, insisting on green travel is the common goal of all people on the planet. It makes people fatigued if riding a bike for a long time. The advent of Fosjoas electric scooters offers people a light-hearted travel and solves the issue of green travel.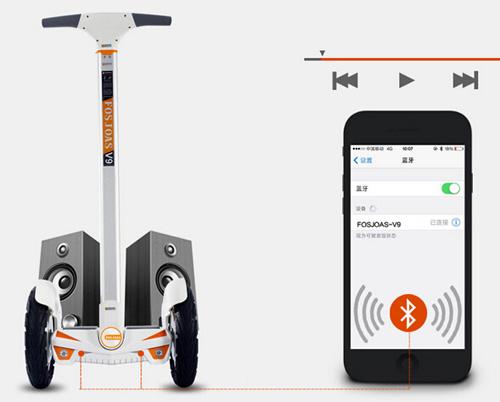 Fosjoas self-balancing scooters adopt aerospace attitude control theory, fuzzy software algorithm and gyroscope system to obtain the front and back self-balancing. That is to say, riders can finish such operations as moving forward, speeding up, slowing down and braking via leaning forward or backward. When it comes to the left and right self-balancing, it is similar to riding a bike. Riders can turn their bodies to help electric scooters to turn left or turn right. Therefore, riding Fosjoas electric scooters is really an enjoyment.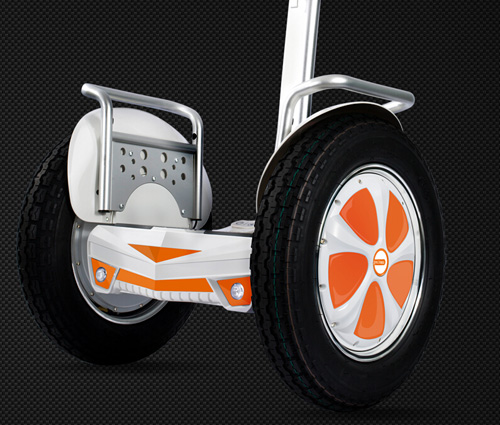 Fosjoas has different types of electric scooters, which can satisfy different travel needs from people. If people want to ride electric scooters to work every day, Fosjoas electric unicycle or twin-wheeled scooter electric is an ideal choice. The light weight, small figure and compact design of them can help people to realize all of short-distance demands in the daily life. If people want to have a happy sightseeing within city on the weekends, Fosjoas V9 or U3 is a good idea. Two-wheeled design makes the riding stable and comfortable. The 4-inch LED display offers riders various data, including real-time speed, temperature and remaining electricity. U3 is even hailed as SUV scooter, because it is able to challenge different rough road conditions. This year, Fosjoas broke traditions and added the sitting-posture riding mode to K3. All in all, Fosjoas electric scooters offer a light-hearted travel to people wherever they want to go.
Media Contact
Company Name: MOBEN INT'L (ENGLAND) CO., LTD
Contact Person: Jason
Email: moben@fosjoas.com
Address:Room 707, Block A, Electronic Science & Technology Building, No.2070, Shennan Middle Rd.
City: Shenzhen
State: Guangdong
Country: United Kingdom
Website: http://www.fosjoas.com