Youth is not a stage of life but a state of mind and a quality of energy and passion. As the time goes by, youth will never fade with a strong will. Fosjoas self-balancing electric scooter helps to revive the passion in the rider's heart and enjoy the life. Travele with the scooter to open a new journey to keep vigorous and enthusiastic.
Over seven decades ago, famous writer Samuel Ullman wrote in Youth "In the center of your heart and my heart there is a wireless station; so long as it receives messages of beauty, hope, cheer, courage and power from men and from infinite, so long as you are young." Youth symbolizes a unique spirit with the lure of wonders and the appetite for adventure.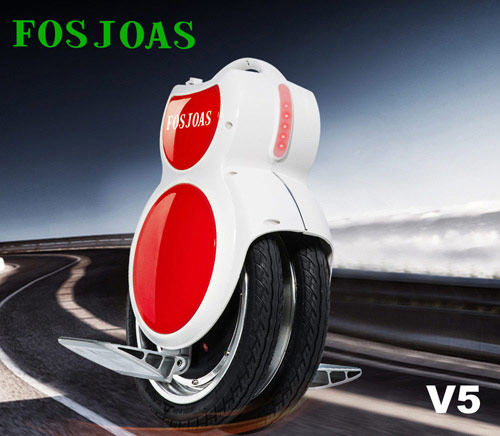 Fosjoas self-balancing electric scooter V5 is born to roll and adds much fun and excitement in the riding experience. With the weight of 11.1kg and maximum load of 120kg, Fosjoas twin-wheel self-balance electric scooter V5 can run at the maximum speed of about 18km/h freely regardless of the difficult terrain such as rough road, desert and mud, etc. Travel with the stylish scooter to school or work is rea
lly a unique experience because its design principle is totally different from that of traditional electric scooter or bicycles. Applied with fuzzy algorithm, gyroscope and space attitude control principle, Fosjoas V5 can achieve self-balance in front and rear direction. The rider can move forward, accelerate, decelerate by leaning the direction of his or her body. Once the rider stands on Fosjoas V5, a joyful burst of energy is produced from head to toe. Happiness is simple when feeling soft breeze embracing the face and hearing the birds singing around. Nature is in harmony with the rider at this moment. Whether the rider is 60 or 16, the feeling inside will make him stay young and energetic.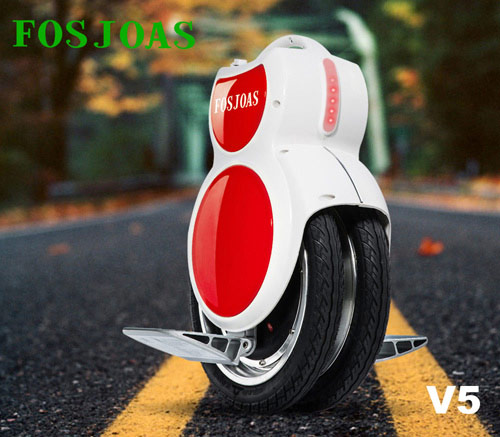 Besides, the intelligent scooter has a stylish figure and bright color which manifest enthusiasm and amaze people at first sight. Its dashing flash lights make riding at night cool and safe. It is portable with the small size of 531*352*190mm and light weight of 11.1kg. Meanwhile, with solid stand bracket, it can be parked anywhere.
Choose Fosjoas electric scooter to stay young and energetic forever.
Media Contact
Company Name: MOBEN INT'L (ENGLAND) CO., LTD
Contact Person: Jason
Email: moben@fosjoas.com
Address:Room 707, Block A, Electronic Science & Technology Building, No.2070, Shennan Middle Rd.
City: Shenzhen
State: Guangdong
Country: United Kingdom
Website: http://www.fosjoas.com