As people's pressure of life and work is getting bigger and bigger, more and more people prefer travelling outside than staying at home at weekends. Travel is usually a very tiring thing. Fosjoas self-balancing scooters are new portable vehicles in the intelligent era. If people go travelling with Fosjoas scooters, their tips may become easier and happier. Fosjoas intelligent scooters are great helpers while travelling.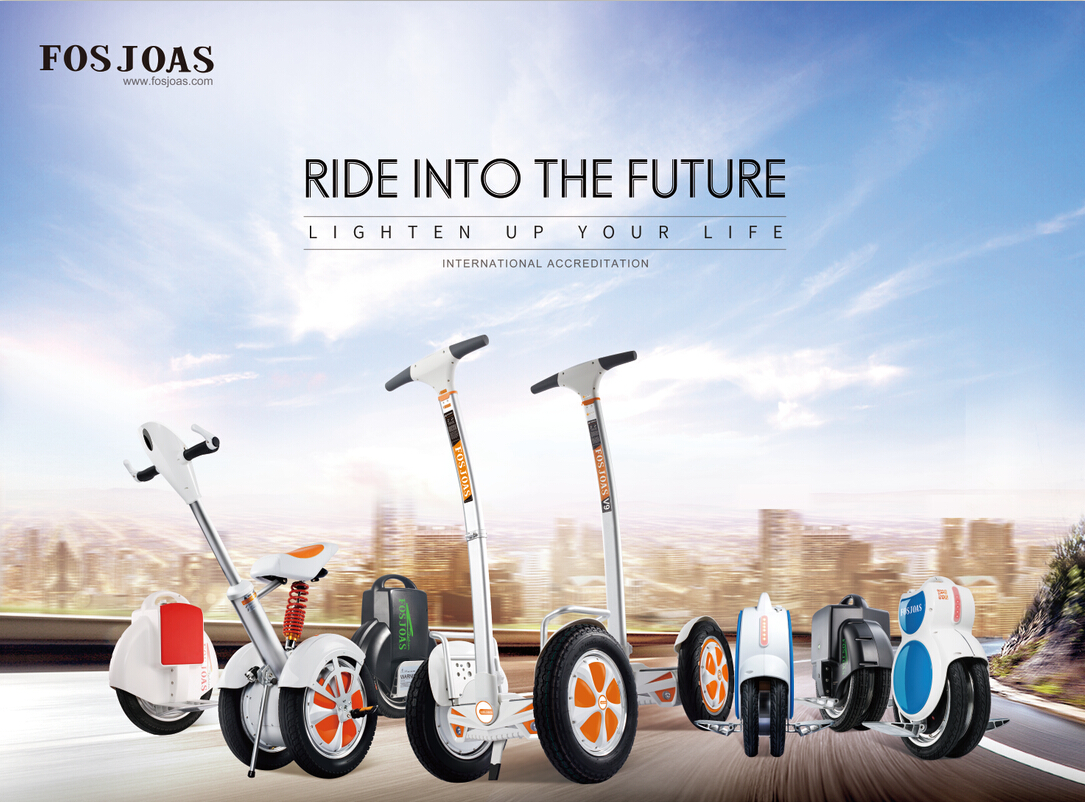 Many people choose some theme amusement parks when they plan outings. And almost all amusement parks are very large. Although there are tour buses in these parks, they can't meet the needs of various tourists. But walking is so tiring. Now, travelers have another choice- riding Fosjoas self-balancing electric unicycles. With the help of Fosjoas scooters, travelers can go any attractions they're interested in at any time. Moreover, each Fosjoas model is driven by a green resource, electricity. So there is no harm to the environment. The smart chips in Fosjoas unicycles have applied aerospace attitude control theory, fuzzy software algorithm and gyroscope system to realize self-balancing. Users can easily control the unicycles by twisting their bodies. Most importantly, Fosjoas electric unicycles are so small and light that they can be put into bags and come in handy. If tourists want to have a more comfortable trip with Fosjoas scooters, they can choose the 2-wheeled scooters and the new sitting-posture scooters.
Some museums also consider offering the service of renting Fosjoas scooters to visitors. Some people may worry about the noise problems. The ultra-quiet magnetic levitation motor is applied to Fosjoas intelligent scooters. Thus, they're very quiet while cycling. It is free and comfortable to visit museums with Fosjoas electric scooters. Why not have a try?

Due to the convenience of Fosjoas intelligent scooters, they will become the great helpers of travelers.
Media Contact
Company Name: MOBEN INT'L (ENGLAND) CO., LTD
Contact Person: Jason
Email: moben@fosjoas.com
Address:Room 707, Block A, Electronic Science & Technology Building, No.2070, Shennan Middle Rd.
City: Shenzhen
State: Guangdong
Country: United Kingdom
Website: http://www.fosjoas.com