San Gabriel, CA – In September 2015, Jhon Mulim launched an Indiegogo campaign for KaVii Version 2, multifunctional adhesive gel pads to stick your phone, USB, tablet and more on your WALL.
"We know people will love how simple and affordable KaVii is compared to any phone case with a sticky backside – it's basically the same thing! The average phone case costs you $30 and KaVii just costs you $3/pc with the exact same function," says the creator, "You will be amazed with the many functions this adhesive pad can bring for all your needs at home, in the office, or even inside your car."
The team behind KaVii successfully funded their first crowdfunding project in January 2015, raising over $16,000 on Kickstarter. Now they have turned to Indiegogo to fund the second version of their product, which is now bigger, better and stickier!
For this campaign, KaVii was designed to adhere larger objects to a variety of flat surfaces. Now you can stick remote controls, small picture frames, and of course big smartphones and tablets to nearly any flat surface. Nails leave permanent holes in your walls and tape can damage posters, plus it's also difficult to remove; KaVii can be a great replacement for sticking up your favorite photos and posters.
If KaVii loses it stickiness because of dust and dirt, you can easily wash it with water and let it air dry. KaVii will regain its stickiness significantly in no time.
"We want to introduce adhesive pads as an alternative method of sticking all your personal items around you – because KaVii can replace the function of every magnet, tack, and even double sided tape," Mulim explains, "I lose my USB card or mini SD card at least once a year. Now with KaVii, I just stick it next to my computer and I know that I will never lose it again."
In exchange for pledging to the project, backers can gain access to a variety of limited rewards including a pack of two KaVii for $10, a combo pack with two of the original and two Version 2s for $12 and more! Backers can also pledge $18 for a pack of four or $25 for a pack of eight.
For more information, please visit the Indiegogo page here or contact the creator below.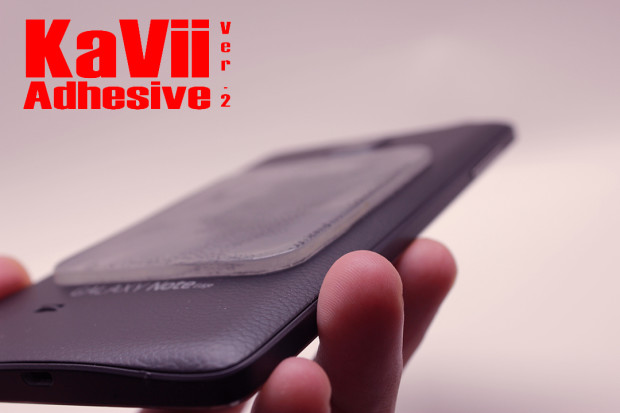 Distributed by CrowdfundingPR
Media Contact
Company Name: KaVii Ver.2
Contact Person: Jhon Mulim
Email: Kaviiadhesive@gmail.com
Phone: +1 626 8636272
Country: United States
Website: http://www.kaviiadhesive.com/