In beautiful and cool autumn, many cross-country lovers won't miss such a hard-won chance to challenge the nature in this season. Once upon a time, SUV and mountain bike play a key role in all of off-road activities. But now, a more fashionable and relaxing off-road transport comes into being and its name is Fosjoas U3 two wheel scooter.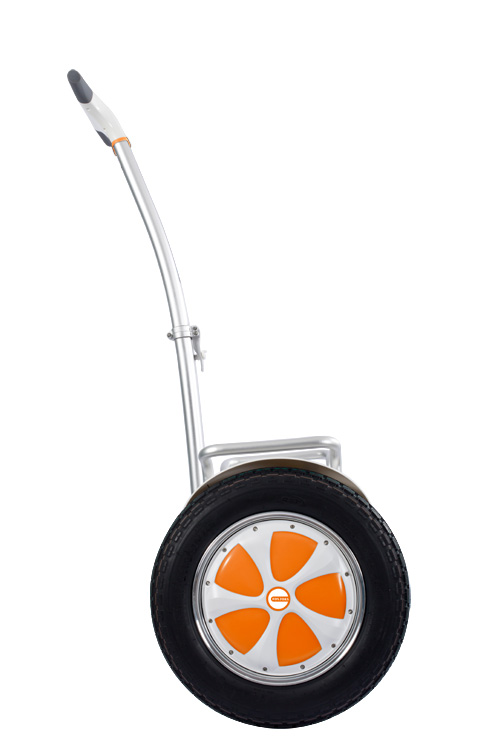 Fosjoas U3 electric scooter is hailed as an exclusive SUV scooter. In other words, it is designed for outdoor activities. The adopted 680Wh Japan-made SONY lithium-ion battery enjoys higher work efficiency and longer useful life than ordinary ones. Among other types of Fosjoas self-balancing scooters, U3 possesses the largest battery capacity and thus it supports the longest range. According to the practical test, the maximum range of Fosjoas U3 SUV scooter is 50km and it makes long-distance travel be possible. If the destination is too far, riders can put the Fosjoas U3 in trunk and drive a SUV to go there. The reason why Fosjoas U3 can be put in the trunk easily is because it is equipped with foldable aluminum alloy shaft.
Two 16-inch wider and thicker Cheng Shin tyres are adaptable to all of difficult roads, such as mountain path, gobi or desert and so on. Even if it is tough road, riding Fosjoas U3 is energy-saving, because it relies on aerospace attitude control theory, fuzzy software algorithm and gyroscope system to realize self-balancing. Then, all controls can be finished by slightly changing body state. For instance, leaning body forward means speeding up. It barely consumes any physical strength.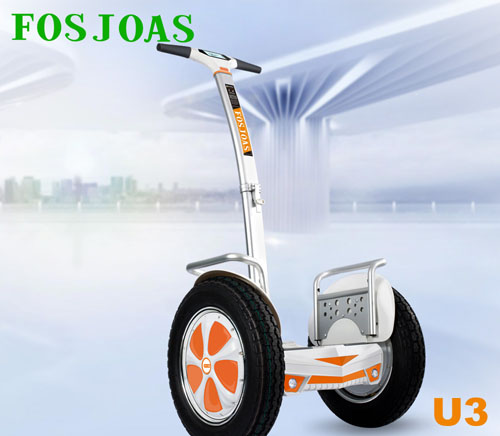 In the modern times, the life pressure of people is much heavier than before. However, Fosjoas U3 SUV scooter gives people a light travelling and exactly de-stresses them. They will recover quickly and face the life with more positive attitude.
Media Contact
Company Name: MOBEN INT'L (ENGLAND) CO., LTD
Contact Person: Jason
Email: moben@fosjoas.com
Address:Room 707, Block A, Electronic Science & Technology Building, No.2070, Shennan Middle Rd.
City: Shenzhen
State: Guangdong
Country: United Kingdom
Website: http://www.fosjoas.com