The future way of travelling should be able to avoid traffic jam, protect environment, save energy and follow close to latest fashion. Fosjoas self-balancing electric scooters can satisfy all of above properties perfectly and they represent the future way of travelling. However, because of limited cognition, the application field and consumer base of Fosjoas electric scooters have not reached the ideal state yet. However, it just needs some time and Fosjoas will take root in people's hearts.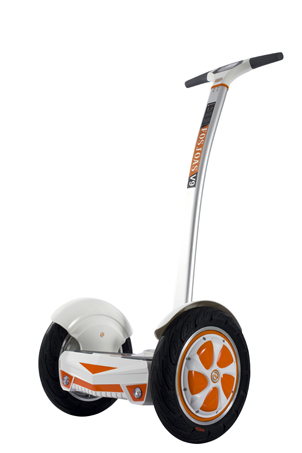 Fosjoas electric scooters are small in size and light in weight, which paves the way for flexible riding. When many vehicles are stuck by traffic jam, one can weave along the space by riding Fosjoas self-balancing scooter smoothly and freely. Meanwhile, the adopted aerospace attitude control theory, fuzzy software algorithm and gyroscope system makes riding relaxing. Riders can easily finish all controls, such as speeding up, slowing down, braking or changing direction, by moving body gravity. Fosjoas self-balancing scooters are driven by emission-free electricity, which is helpful to protect environment. More importantly, 100km costs 2KWH at most and thus they are energy-saving. In addition, Fosjoas R&D team pays special attention to small design details and continually improves them. Both the appearance and performance of Fosjoas electric scooters can keep pace with the latest fashion.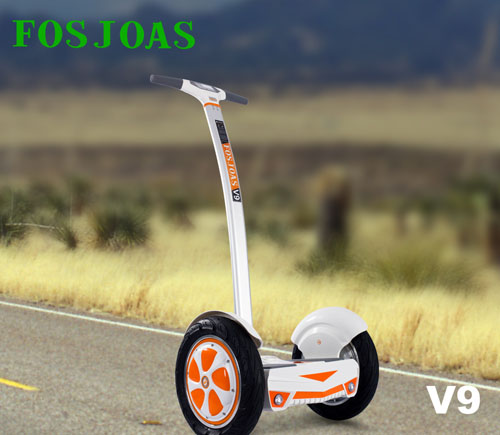 Besides fashionable appearance and powerful performance, Fosjoas electric scooters enjoy wide applications. On the one hand, they can be applied to people's daily life. Many people choose them to cover different short-distance travel demands, like going to work every day, strolling around the park after the supper and even taking a trip on weekends. On the other hand, Fosjoas electric scooters are widely adopted by many large-size work occasions, such as tourist attraction, airport, shopping mall or library and so on.
Media Contact
Company Name: MOBEN INT'L (ENGLAND) CO., LTD
Contact Person: Jason
Email: moben@fosjoas.com
Address:Room 707, Block A, Electronic Science & Technology Building, No.2070, Shennan Middle Rd.
City: Shenzhen
State: Guangdong
Country: United Kingdom
Website: http://www.fosjoas.com