People can be easily bored with the monotonous daily routine. Regular excursion is beneficial to releasing pressure and broadening one's horizon. Fosjoas self-balancing electric scooter V2 facilitates and beautify the trip with its flexible body and free soul.
Life is sometimes filled with crammed schedule, emotional baggage and unnecessary physical clutters which drain people's energy. Therefore, they need to keep polishing the routine of the life until it gleams with perfection. Regular excursion with Fosjoas electric scooter V2 helps create space for passionate and interesting living.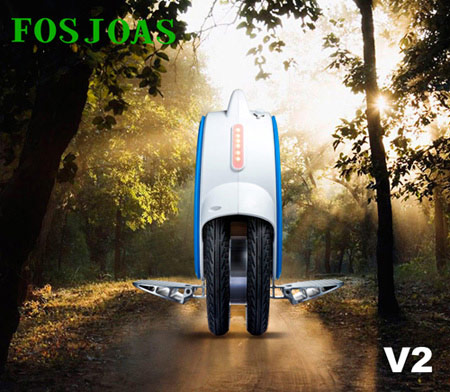 Firstly, Fosjoas V2 can easily take the rider to any place they want to go regardless of disturbing traffic jam or bad road condition. The twin-wheeled electric scooter only weighs around 12kg with the body size of 530*373*185mm. Despite its small size, Fosjoas V2 can reach the maximum speed of 18km/h and carry the total weight of 120kg. Whether the destination is golf course or hockey ground, the scooter serves as the assistive tool with easy and flexible operation so it is quite suitable for outdoor entertainment.
Easy parking is another reason for choosing Fosjoas V2 for short-distance trips. It is frequently seen that the famous scenic spots are full of people and cars especially on holidays so it is hard for parking. However, due to its small size, it is easy to park Fosjoas V2 with a flexible stand bracket. Besides, the rider can take it along all the time and just park it beside him or her if it is necessary.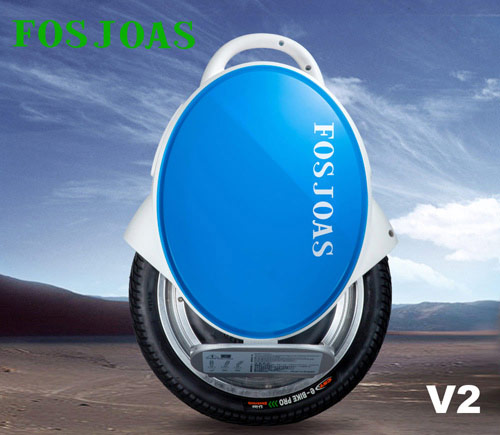 Sometimes, people may feel tired after walking for a long time in the tourist attractions especially for the aged. The twin-wheeled self-balancing electric scooter can make the trip relaxing and interesting. The rider just needs to stand on it first and learn forward or backward to control the speed. Its upgraded round-shaped pedals made of aluminum materials protect the ankles from scrapes and deliver comfortable riding experience. Also, this new-concept riding easily attracts the eyes from other people and adds much fun to the journey. The skilled electric scooter riders can also show their fantastic wheelie in the places of interest which manifests their individuality and enthusiasm.
Fosjoas V2 makes the excursion fulfilling and interesting to help the rider experience the flow of 'peak experience' living.
Media Contact
Company Name: Moben Intl (England) Co., Limited
Contact Person: Jason
Email: moben@fosjoas.com
Phone: +86-755-83777600
City: Shenzhen
State: Guangdong
Country: China
Website: http://www.fosjoas.com/