Many travelers had the similar experiences, walking in the natural park or natural scenes are worn out. It takes a whole day for visitors to travel around on foot, some places even needs two or three days. Fosjoas V2 can transfer the trip into a interesting one.
Many natural scenery is of large areas, they are beautiful and are worthy going sightseeing thoroughly. It is hard for travelers to enjoy each corner of natural areas on foot, For those have limited time to travel, the travel will be hard and the schedule is nervous.
Fosjoas V2, the electric unicycle can take the traveler to where he wants to visit without any pollution or emission. This kind of vehicles can both meet the demand of customers and the demand of environmental protection.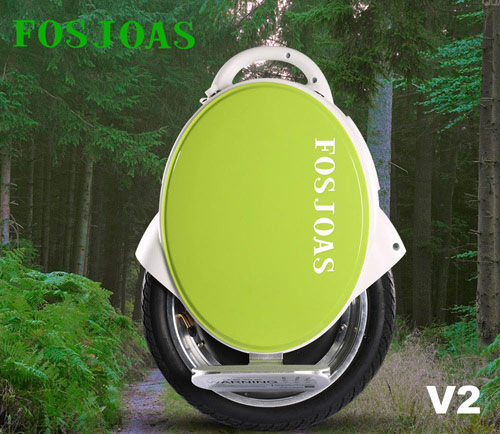 Fosjoas V2 is equipped with imported powerful Sony lithium battery with longer cruising power than the common one. Customers do not need to worry about the lack of power when on the way of enjoy natural scenes. To meet the demand of quick charging, the self-balancing electric unicycle onlytakes 2 hours to charge. It only takes 80 minutes to charge 80% volume of electricity. Riders do not need to spend a whole day waiting for the full charge.
The pedal of Fosjas V2 is also designed with the round shape in case of injuries in ankles of users. Riders will not be scratched by the edge of the pedal too. The round pedal with larger contact area can assist riders to stand steadily and easily. As a result, the electric scooter is easy to operate. Only 7 minutes, can the green hand knows how to ride the smart scooter.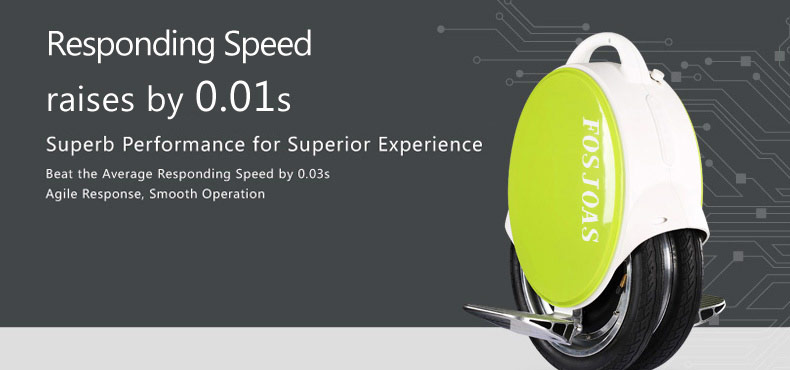 Fosjoas V2 is also a colourful one-wheeled electric unicycle with various colours. The silicon fender can be changed with different colors to show the individuals' personality. This attracts many young customers since they love to be unique and cool. The colourful two-wheeled electric scooter can be the decoration to make the trip colorful and interesting.
Fosjoas V2 is suitable for traveling in natural areas with large size to walk around. Owning a portable electric scooter is convenient to ride to relax the legs of riders. It is the best traveling assistant when traveling around. So just own an Fosjoas V2 to enjoy the natural scenery.
Media Contact
Company Name: Moben Intl (England) Co., Limited
Contact Person: Jason
Email: moben@fosjoas.com
Phone: +86-755-83777600
City: Shenzhen
State: Guangdong
Country: China
Website: http://www.fosjoas.com/