All people need someone or something that inspires them to do better than they know now, Fosjoas electric scooter V9 just right holds this position well, the paper here is to tell people the reason why it is so popular among the public – not only its multifunction and high quality, but the healthy attitude towards life.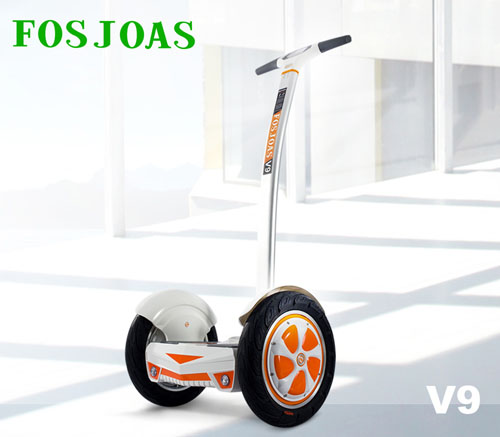 The aim of Fosjoas two-wheeled self-balancing scooter V9 is that brings people better life based on technology innovation. With this vision to benefit everyone, the first obsession it solves is heavy traffic. With economic prosperity and scientific-technical progress, living standard of people improves fast, however, when people enjoy the convenience provided by the products of enormous development, the other side of success also leaves annoying troubles. Traffic congestion is one of these issues which have a long time to solve caused by cars. Of course, Fosjoas V9 is not born to solve this problem fundamentally, but at least, it does not obscure the above task, on the contrary, it can save riders' precious time to a large extent by weaving through the crowded streets and do not have to hear harsh whistle.
What Fosjoas self-balancing electric scooter V9 brings people is not limited to the problems the improvements leave, as regard to the performance itself, people will scream at the different riding experience. Fosjoas V9 pays equal attention to external appearance and internal performance. For the frame, Fosjoas V9 uses aluminum alloy which features light but hard, besides, the ability of shock absorption is pretty good. The inner upgraded maglev motor yet much powerful and energy-efficient, after improvement, the design of motor is super quiet and smaller, although the speed of V9 cannot compare favorably with that of cars, 18km/h max speed can make riders experience the breeze blows on their face. The range of Fosjoas V9 when fully charged is relatively longer than that of fellows.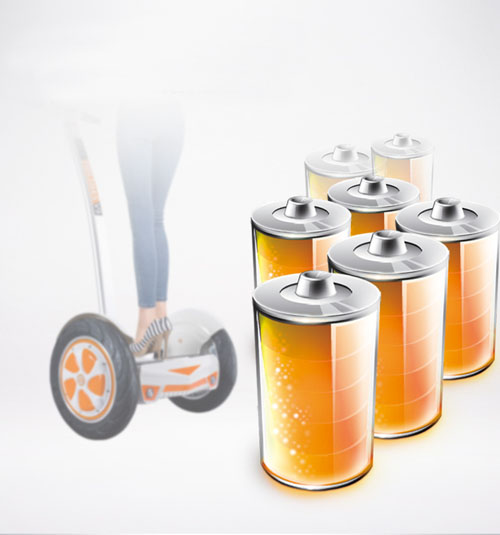 The closed stereo with high quality music is one of those highlights, with music companion, the boring riding seems a little different, gradually, the mood gets better, the scenery looks more beautiful, the distance feels much shorter, those are the invisible advantages Fosjoas electric scooter V9 owns.
The reason why riders like Fosjoas Two-wheeled electric self-balancing scooter V9 can be varied, but the popularity is definitely not by accident.
Media Contact
Company Name: Moben Intl (England) Co., Limited
Contact Person: Jason
Email: moben@fosjoas.com
Phone: +86-755-83777600
City: Shenzhen
State: Guangdong
Country: China
Website: http://www.fosjoas.com/