With the aim of exploiting the international market, Fosjoas intelligent scooters can be seen in many countries: china, the USA, Germany, Britain, France, Russia and so on. It is found that the intelligent scooters appear more and more in public. Sometimes, some large-scale exhibitions and press conferences will use them as the transport tools to attract audience's attention. Recently, the 2-wheeled electric scooters even appeared in a Hollywood movie. This renowned film has attracted many audiences. And many people are curious about this new advanced product. Moben Global Inc has launched two 2-wheeled electric scooters, V9 and U3.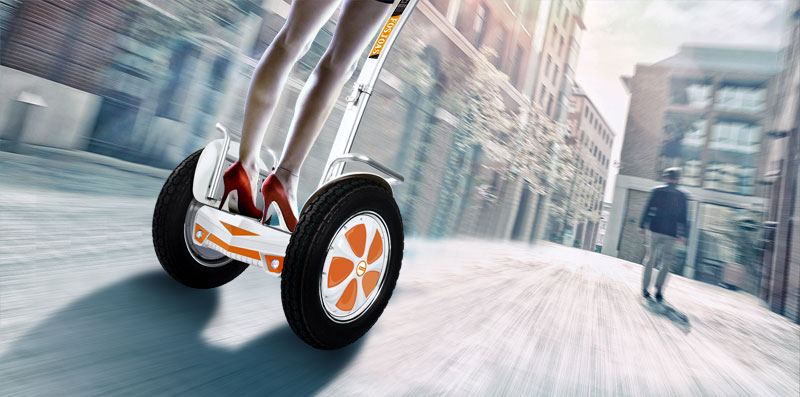 Take Fosjoas U3 as an example, compared with the other electric scooters, it look rougher with 16-inch wheels. The tyre makes the contact area between the tyre and the ground become wider. So they will exert the greater force of friction. It is so easy to cross the bumpy roads with Fosjoas 2-wheeled electric scooters. As a result, its off-road performance is very outstanding. Since road conditions outside are bad, it consumes more electricity to ride Fosjoas U3. They have adopted the original Panasonic lithium battery. And the battery capacity is up to 680Wh, which is the largest among all Fosjoas self-balancing scooters. It also means the longest range of U3. Besides, Moben Global Inc designed many security details in U3, such as seal circuit, waterproof and dustproof, dual chips and double battery protection plates. If one rides a Fosjoas U3 to have a cross-country trip, he just needs to enjoy it, rather than worrying about the range and safety.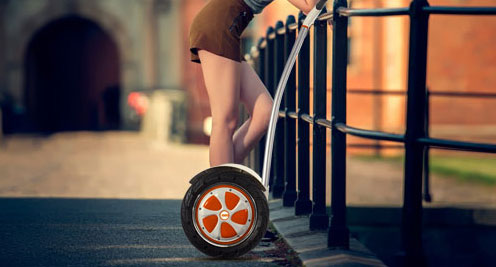 As people see, the self-balancing scooters appear more in public. As an innovative company, Moben Global Inc is providing users with the best riding experience with Fosjoas two-wheeled scooters.
Media Contact
Company Name: Moben Intl (England) Co., Limited
Contact Person: Jason
Email: moben@fosjoas.com
Phone: +86-755-83777600
Address:Room 707, Block A, Electronic Science & Technology Building, No. 2070, Shennan Middle Rd.
City: Shenzhen
State: Guangdong
Country: China
Website: http://www.fosjoas.com/