Frederick, Maryland, USA – On November 8 2015, Imelda Roberts launched an Indiegogo campaign for 'Thoughtful Expressions of Nature', Blue Dreams USA's new signature collection of nature-inspired gifts that are lovingly handmade.
"The farm has become our creative playground. The lavender, roses, tea, butterflies, bees, birds and other living elements have inspired us with 'Thoughtful Expressions of Nature'. In a short period of time, we were able to develop thoughtfully designed exclusive products we think are worth sharing for everyone to enjoy. As nature inspires art and beautiful music in our hearts, our signature collection is full of music, colors, stunning details, and unique artful designs reflecting the immense beauty of nature around us," Imelda explains.
Designed by Imelda Roberts, President of Blue Dreams USA, the collection brings back the magic of handmade, hand-painted and hand-blown pieces with lavender, roses and tea as the main inspiration. The campaign seeks funding to sustain and preserve the agricultural nature of their farm located in Frederick, Maryland.
To ensure this is accomplished, Jeff and Imelda, owners of the farm, have worked many months and designed unique gift items such as tea pot sets, hand-blown glass and art pieces inspired by nature. The Thoughtful Expressions of Nature collection comes in vibrant colors and artistic details. Each design has a story. Each piece is a work of art. Each was conceived out of love for the things they see in and around their farm.
"Your gift of support is a gift that gives back to Nature! For example, we plan to plant more fruit trees, vegetables, lavenders and roses for everyone to enjoy. Besides, you cannot find these gift items anywhere else as they are exclusive to Blue Dreams USA. The timing is perfect for holiday gift giving season!" says Jeff Snively, Co-Owner of Blue Dreams USA farm.
In exchange for pledging to the project, backers can gain access to a variety of rewards including downloadable songs and a hardbound tea-table book for $20, The Radiant Red Rose Hand-blown Glass for $30, and more. Backers can also pledge $100 for Blue Dreams USA Lavender, Roses and Tea Gift package full of scents, colors and healthy blends of tea or $125 for a Cobalt Lavender Glass Vase.
For more information, please visit the Indiegogo page here or contact the creator below.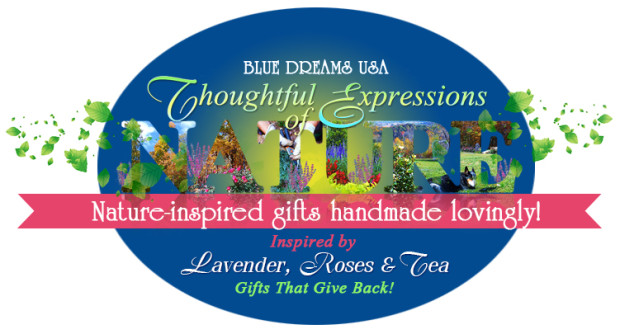 Distributed by CrowdfundingPR
Media Contact
Company Name: BLUE DREAMS USA
Contact Person: Jeff Snively and Imelda Roberts
Email: bluedreamsusa@gmail.com
Country: United States
Website: http://www.bluedreamsusa.com/