Your entrepreneurial spirit
1. You will also need to evaluate whether a car wash is the right type of business for you. Will you enjoy the tasks that come along with it – fixing machinery, keeping supplies on hand, meeting and dealing with customers, resolving conflicts and crises?
2. For car wash starters, how energetic are you? If you're someone who falls asleep in front of the TV every night at 8 o'clock, you may not be able to put in the time and energy needed to make your business a success. If, on the other hand, you're a dynamo – someone who enjoys expending energy and isn't happy unless you're on the go – you'll have a better chance of being an entrepreneurial success.
3. How risk-tolerant are you? Starting any business involves a certain amount of risk-tolerance. You won't be getting a steady paycheck anymore, and it's likely that your income will vary widely from week to week and month to month. This isn't only true when you're starting a car wash business – it will probably continue for months or even years.
The car wash machine right for you
1. As mentioned earlier, there are really four distinct types of car washes that you might choose to operate.
If you haven't done so already, now is the time to think about what type of car wash you want to own.
Some of the factors to consider in making your decision include:
• The amount of capital you have at your disposal
• The amount of time you want to spend running the business
• The amount of money you're hoping to make
2. In general, the type of car wash machine that's going to require the biggest investment from you, both in terms of time and money, is a full-service wash. Moving down the line, an exterior-conveyor car wash is the next highest in terms of startup costs, followed by an in-bay automatic car wash, and finally, a self-service car wash.
3. Beyond these basics, there are the factors that determine the success of any business – how successful you are at marketing and selling your services, keeping costs under control, hiring quality employees and so on.
4. All of us at Risense take great pride in offering our car wash solutions for your consideration to make your car wash business booming, a complete line of car wash machine, which including automatic rollover car wash, free touch car wash, tunnel car wash, bus and truck car wash. We are happy to answer any questions you may have or discuss with you which machine is best suit for your needs.
Automatic tunnel car wash machine from Risense car wash, With have nine brushes and three blower, which can wash the car continuously.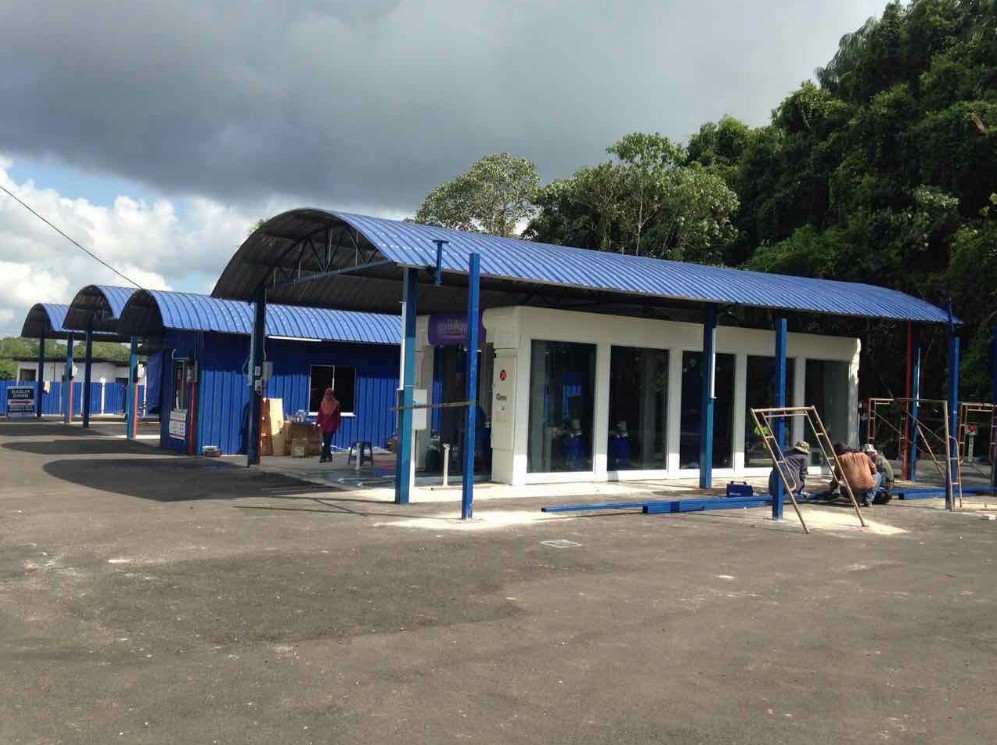 Automatic bus and truck machine from Risense car wash, Risense Automatic bus and truck wash machine have a proven, time-tested track record in providing solutions for Bus wash center, Bus service and repair center, Freight logistics center, Logistics company.
Media Contact
Company Name: QingDao Risense Mechatronics Co.,Ltd
Contact Person: Ethan
Email: 1205615980@qq.com
Phone: 0086-532-80987750
Country: China
Website: www.risenxicheji.com