Every one hopes to receive a thoughtful present on Christmas Day. People have to think so hard about what to buy for their family members. Moben Intl Co., Limited provides them with a good idea: Fosjoas electric scooters. The new intelligent products can be users' both transport tools and toys.
It is only in November that Nancy has begun to consider the Christmas gifts for her family. Nancy said every year it would take her almost one month to prepare the Christmas presents. One day, she came to a sports store and looked for something for her little son. Then she met Fosjoas intelligent scooters and her problems were solved. Fosjoas electric scooters are the intelligent models rolled out by Moben Intl Co., Limited. They have several series: single-wheeled scooters, twin-wheeled scooters, 2-wheeled scooters, sitting-posture scooters, mini scooters and so on.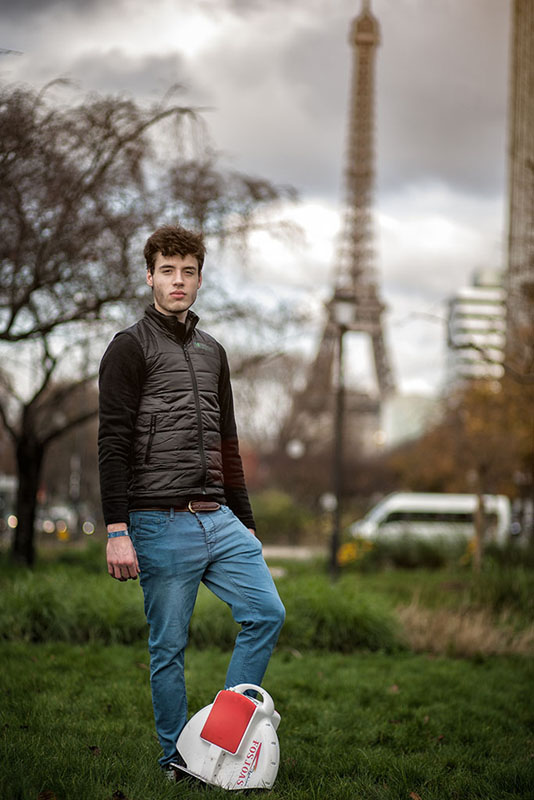 Nancy decided to buy a Fosjoas self-balancing one-wheeled scooter V6 for her little son. V6 can be her son's new transport tool. Parents always put good quality and safety in the first place. Fosjoas V6 is used the original Sony lithium battery, which is safer and more non-toxic than common battery. And it also adopts the famous Cheng Shin Tyre, which is made of high quality rubber. The contact area between the tyre and the ground is wider. The braking distance of V6 becomes shorter. What's more, three protections are added to V6: tilting protection, low battery protection and speed limit protection. Thus, with the help of these designs, it is safer for children to ride Fosjoas self-balancing unicycle V6 on the street.
Apart from safety, Nancy thinks that Fosjoas V6 is a meaningful gift to her son. Fosjoas unicycles V6 are driven by electricity and don't cause pollutions to the environment. So it is good for increasing children's environmental protection consciousness. A famous educator once said applause plays a vital part in educating. When children learn playing stunts on V6, they will receive compliments from people around them. They will gradually become more confident. The Fosjoas intelligent scooter V6 must be Nancy's son's best player.

Video Link: http://www.youtube.com/embed/u2SsGMws_5c
Fosjoas electric unicycles are great Christmas presents for children. Nancy's son will be very happy to receive Fosjoas V6 at Christmas.
Media Contact
Company Name: MOBEN INT'L (ENGLAND) CO., LTD
Contact Person: Jason
Email: moben@fosjoas.com
Address:Room 707, Block A, Electronic Science & Technology Building, No.2070, Shennan Middle Rd.
City: Shenzhen
State: Guangdong
Country: United Kingdom
Website: http://www.fosjoas.com