Los Angeles, Dec. 16, 2015 – Film and TV production professionals, Jacquelyn Ryan (Pretty Little Liars, Ravenswood, Up In The Air) and Jamie Hanson (Undateable Live, The Mentalist, Bad Judge) have launched an Indiegogo campaign for a femme-powering web series called Hers & History.
"After I read Hers & History, it stuck with me for a few days," said Jacquelyn, "I couldn't get the characters out of my head- they're raw, funny and emotional- that's when I knew this project deserving of my efforts to bring it to life."
Their campaign has already garnered support from Pretty Little Liars cast Lucy Hale and Ian Harding, and creator I. Marlene King. Pretty Little Liars alum Lindsey Shaw has signed on to play the lead, sexually liberated female role of Karina. Along with Shaw, internet sensation Pano Tsaklas has also signed on for the role of Stefan.
Hers & History follows a couple, Karina and Luke, that decide to be 100% honest about their sexual past, at Karina's urging. Each episode, a character travels to a memory and brings their partner along with them to witness it. After a few surprises, Karina and Luke must decide if their relationship can survive their pasts.Hers & History will be unabashedly sexual, hilarious and dramatic in the vein of Girls meets Broad City meets Undressed.
Jacquelyn Ryan (producer) and Jamie Hanson (writer/director) have gathered a team of notably award-winning females in most key positions. This includes editor Melissa Gearhart (Pretty Little Liars, Why Did I Get Married?, Criminal Minds), cinematographer Cristina Dunlap (Throwing Shade, Gay of Thrones), and costume designer Alison Uhlfelder (Camp X-Ray, Faking It, Pretty Little Liars).
"I've always loved the idea of bringing a certain honesty to film and I used Hers & History to shine a light on the complications that come with being in a relationship," Jamie explained, "With each new person you become involved with you have to decide how you will handle bringing up more sensitive subjects like your sexual and romantic past. I think Hers & History can help open up a dialogue about subjects that can seem uncomfortable because it tackles it with a bit of humor."
The campaign's perks include a limited edition poster signed by cast and crew, an invite to the screening party, the ability to name a prop or character, producer credits and a walk on role, among others.
For more information, please check out the Indiegogo page here or contact the creator below for interviews or high-resolution images.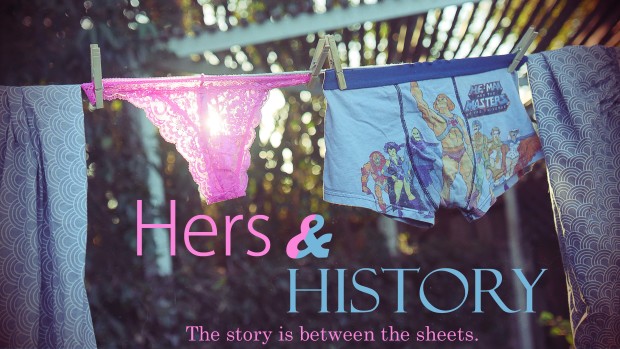 Distributed by CrowdfundingPR
Media Contact
Company Name: Hers & History
Contact Person: Jacquelyn Ryan
Email: ryanjacquelyn@gmail.com
Country: United States
Website: https://www.indiegogo.com/projects/hers-history-a-web-series#/story