In modern society, an increasing number of people choose to go to company by car or take the underground, which is actually not comfortable for them. The endless traffic jam, crowded and fuggy underground makes they crazy. People need a new way to travel freely and happily, such as travelling by Fosjoas V2.
There is a new kind of transport with the advanced air circulation, consumption of no petrol and helping users to lose weight. It is the electric scooter Fosjoas V2. Riders can breathe the fresh air, enjoy the beautiful scenes and lose fat through the scooter. What the users should do is to stand on the pedals and keep balance which takes about 5 minutes to acquire the riding skill.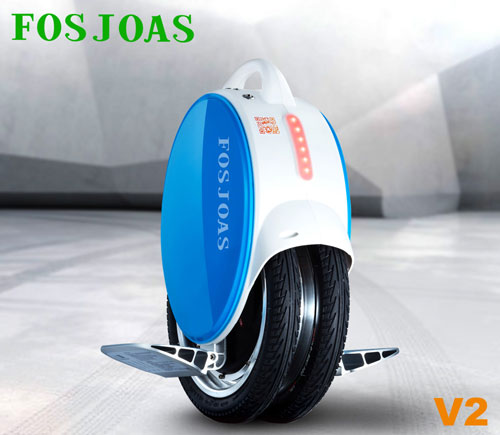 Besides, Fosjoas V2 is also equipped with intelligent chips which can prevent sudden turnover, over speed and falling down greatly. Riders can ride on the road at various speeds due to their needs freely and liberate their human nature greatly. So users can breathe the fresh air, feel the breeze and avoid the mess in the rush hour through the self-balancing electric scooter, which is a way for them to relax and enjoy their lives.
Sony Li-ion battery is equipped with Fosjoas V2, which guarantee the two-wheeled electric scooter to be powerful. Riders do not need to worry about the lack of electricity on the half way to company or back home. Fosjoas V2 also has the function of quick charge, it takes only 80 minutes to charge 80% of the electricity quantity. The charger of the two-wheeled electric scooter is also imported with the Sony Li-ion battery, which has passed the quality test. Fosjoas tries its best to ensure the safety of customers since the imported charger will reduce the potential danger of explosion or being burning.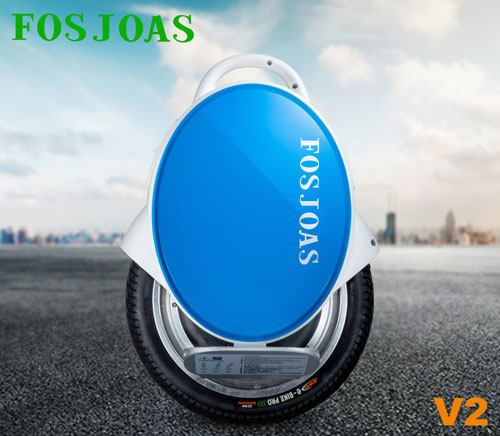 The cushion pads of Fosjoas V2 can also be changed with different colors. The function of cushion pads is to protect the shanks in case of being scratched or hurt. Riders can buy cushion pads through the online shopping mall of Fosjoas to decorate the electric scooter while protect them at the same time.
Users can contact the nature, enjoy the beautiful scenes or exercise on the two-wheeled electric scooter instead of being troubled in the steel transport.
Media Contact
Company Name: Moben Intl (England) Co., Limited
Contact Person: Jason
Email: moben@fosjoas.com
Phone: +86-755-83777600
Address:Room 707, Block A, Electronic Science & Technology Building, No. 2070, Shennan Middle Rd.
City: Shenzhen
State: Guangdong
Country: China
Website: http://www.fosjoas.com/