Phoenix, United States – On January 18 2016, Anthony DeVito and Luke Cesarz launched Torch on Indiegogo.
Torch is a rechargeable heater that is designed to transform any coat into a heated coat. The patented design is endorsed by Gadget Explained which describes Torch as: "An affordable and versatile solution that can be used on any of your coats". Simply attach this innovative product to the inside of the coat and select the desired heat setting from a choice of four settings; three heat pads will then distribute warmth to your core quickly and safely.
"Our mission is to give everyone a warm embrace," says CEO Anthony DeVito. "It was never our intent to make another heated coat, but to offer a more versatile solution – a heater that can be put into any coat. We can't wait to get this product off the ground and our manufacturing partners are excited too, so whether we get 10 or 10,000 orders in that first month, we are ready to go!"
Comfort and versatility are two of the many benefits of heated apparel. Torch provides the perfect solution to expensive, unfashionable heated coats. Torch is a battery-powered heater that is placed discretely inside any coat, allowing users to wear what they want, even when temperatures plummet. A major advantage with the Torch coat heater is that it can be transferred from coat making it a far more cost-effective option than the one-dimensional heated coats on the market. With Torch, you can wear what you want, where you want, and still stay warm.
Torch's patent-pending design comes with a 7.4v battery, battery charger, 3 heat pads, and Velcro installation kits that make it easy to transfer Torch from coat to coat. The Lithium-Ion Battery is compact and has 4 heat settings – lasting up to 5 hours on a single charge. The heat pads are thin and durable and use the latest technology in heated clothing.
"We see Torch as just the beginning of our journey, and we intend to keep developing the product to be the best it can be as we gain momentum and hear feedback from our customers," says Anthony, "We hope people love Torch as much as we do, and we are excited to see where it will take us."
In exchange for pledging to the project, Indiegogo backers can gain access to a variety of rewards including a complete Torch set for the price of $65. Backers can also pledge $90 to get Torch for three coats with an extra battery, $120 for two Torch sets, and more.
For more information, please visit the Indiegogo page here or contact the creators below.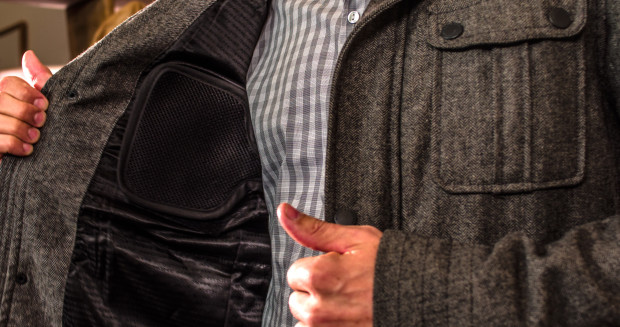 Distributed by CrowdfundingPR
Media Contact
Company Name: Torch
Contact Person: Anthony Devito
Email: a0devito@gmail.com
Phone: 602-653-8489
Country: United States
Website: https://www.indiegogo.com/projects/torch-the-world-s-first-universal-coat-heater–4#/