Fort Lauderdale, US – On January 15 2016, Daniel Perez launched an Indiegogo campaign for 'Eat Love Sing', a new restaurant featuring his proprietary Point of Sale Patron Integration and Entertainment System (POSPIES).
"Hello, and welcome to an entertainment revolution! My name is Daniel Perez, and I am the proud father of my six-year-old son, Dani Junior. He says I make the best food on the planet, so together, along with my team, we are asking for your help in opening a restaurant," the creator explains, "We want to launch a completely new concept in dining, live entertainment and patron participation, where every person interacts with the show in a very new and exciting, yet private way."
ELS will feature two themed karaoke and live band lounges that will accompany the main restaurant, a majestic space inspired by the inside of Radio City Music Hall. The two lounges will be: 'The Rat Pack Lounge', a swanky, comfortable place for our more seasoned singers, and the 'The Brat Pack Lounge,' a modern, clubby bar with a more current music selection.
Every hour, six singers from our two lounges will be chosen by you, via "POSPIES", the never before seen, live voting system, to compete at the main restaurant stage for cash and prizes. The POSPIES system is not only for voting though, it's actually a revolutionary, social networking platform for voting on performers, previewing songs via earbuds or Bluetooth, ordering drinks and food, requesting service, downloading your performance to your social networking platform directly from our stage cameras, and more!
Both lounges will have a full bar menu with some very nice surprises, while the main restaurant will be a world class, American/Spaniard fusion dining experience designed to blow your mind and senses in every way.
"We are looking to make Eat Love Sing a beacon of great food, talent, and innovation in Fort Lauderdale. With two themed lounges, three stages, our POSPIES system and our Radio City Music Hall themed, spectacular main restaurant, it's a venue without comparison," says Perez, "We've fully researched the markets in South Florida. We know what it takes to launch this great idea, and we don't plan on cutting corners on the original vision of a beautiful establishment. That's why we're setting our goals high."
In exchange for pledging to the project, backers can gain access to a variety of rewards including a $25 gift card for $20 or a $60 gift card for $50. Backers can also pledge $500 for a $200 gift card, plus one hour of complimentary drinks for four at the lounges, dinner for four in the restaurant's lovely VIP section, and even a bottle of wine from their collection! All rewards include the chance to be forever engraved on a contributor's wall at the restaurant (as either an individual or a family) and a stylish, "I funded Eat Love Sing" t-shirt.
For more information, please visit the Indiegogo page here or contact the creator below.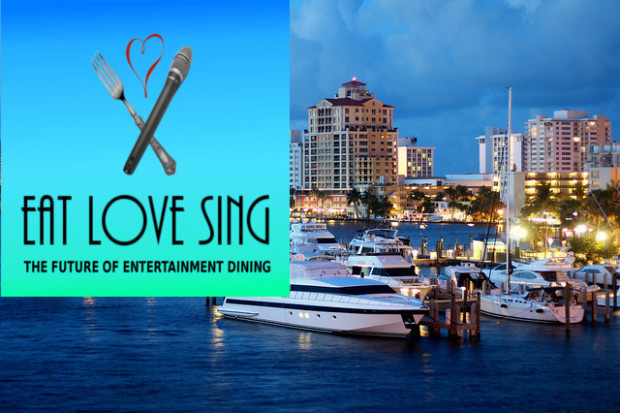 Distributed by CrowdfundingPR
Media Contact
Company Name: Eat Love Sing
Contact Person: Media Relations
Email: chefdaniel@eatlovesing.restaurant
Country: United States
Website: https://www.indiegogo.com/projects/eat-love-sing-will-give-60-000-00-to-your-charity#/