On February 22, 2016, one day before the opening of the 2016 Mobile World Congress, Huawei officially launched its first notebook computer, which integrates the functions of a tablet and PC computer together. This portable combination oversets the traditional "computer mode" and points business trends in new directions.
Now, it is necessary for us to know how to transfer the files from your phone to Makebook so that we can make a full use of this newborn device. Let us take a closer look at it!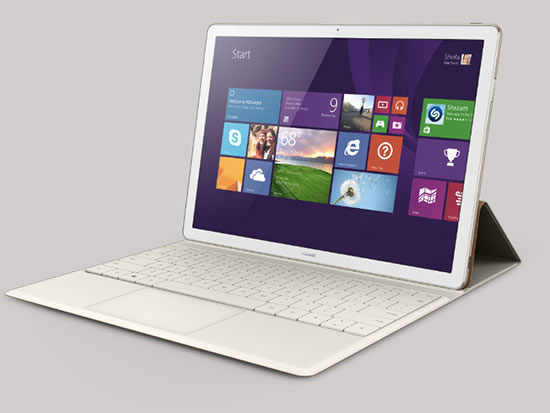 Xender, the P2P File transfer tool supports phone to phone transfer. Besides, its powerful "PC connection" function can allow phones to easily connect various kinds of devices: laptop?desktop?Mackbook Air?tablet PC and etc.
Xender offers you the convenience with various connection ways.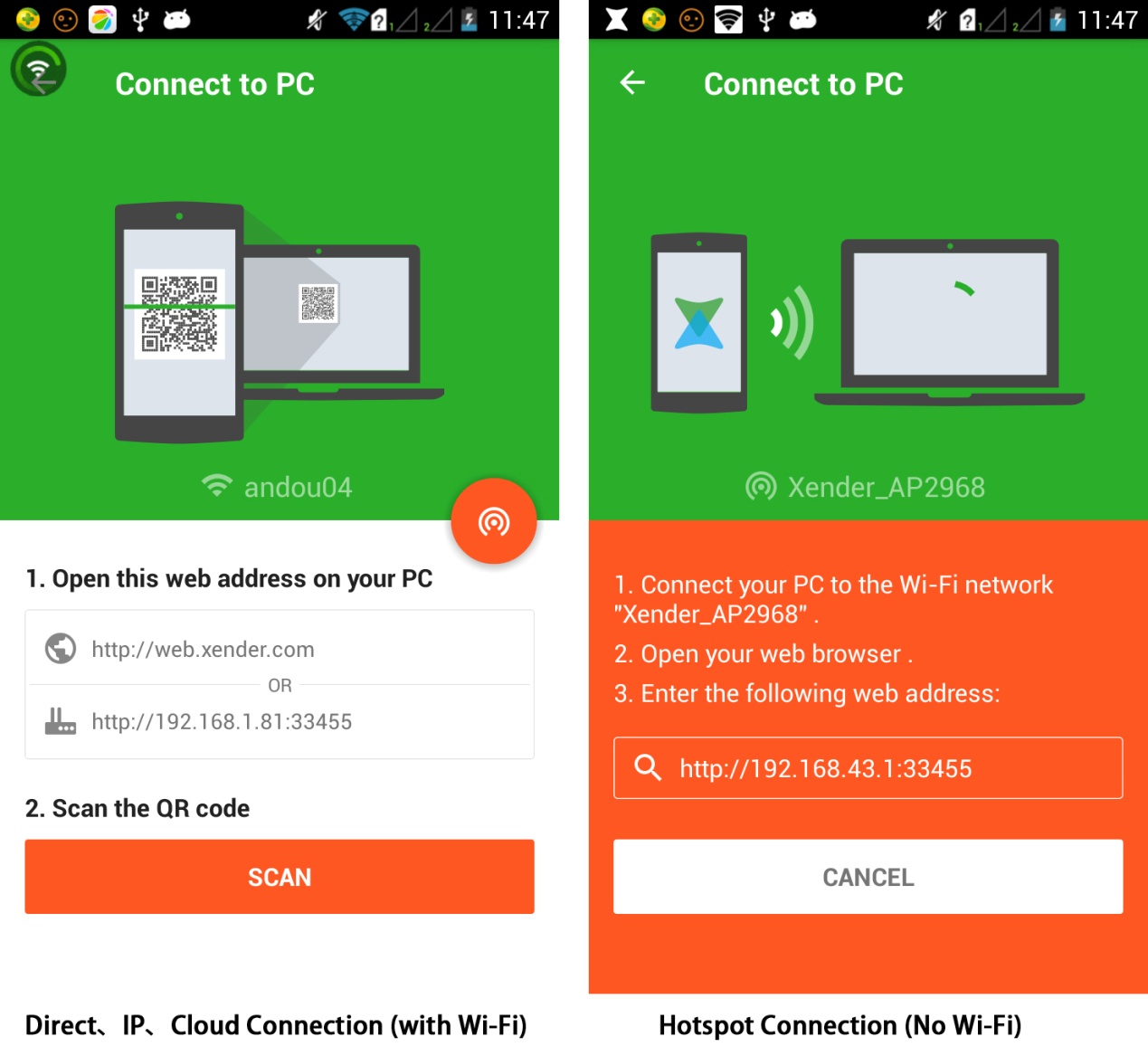 In order to enhance user experience and to increase transfer speed, Xender enables you to connect other devices in various ways in order to cope with different digital environments. Under Wi-Fi conditions, when phones and computers are connected to the same network, you can choose Direct Connection or IP Connection modes. When phones and computers are connected to different networks, you can use the Cloud Connection that requires you to type the website address displayed on the phone screen into the internet browser on your computer. Additionally, Xender can support the phone-to-computer connection by creating hotspot even when there is no Internet. We can see that Xender is designed to meet the needs of users and enables establishing connection cost-efficiently anytime and anywhere.
Xender surprises you with amazing transfer speed.
You will find that the transferring speed of Xender can reach 50M/S, which is WAY faster than the USB connection. In addition, you can also save your phone files on Matebook directly through Xender. It also allows you to manage each file on the Matebook including scanning, deleting, renaming etc.
Xender provides you six module information for comprehensive management.
Xender displays all the phone files in the internet browser and classifies them into six categories: Images, Videos, Music, Documents, Apps and Files. It also lists all the files according to their location (phone storage and SD card).There is some other file categories like: latest files, big files, compressed files and installation packages.
Xender enhances user experience with image projection.
When users want to check images on Matebook, they can use Xender PC connection function. Xender applies the image projection technology into the PC connection and synchronizes the phone and PC. In addition, the Xender is not just limited to connecting Smart phones and PCs, it also enables the user to connect smart phone with a smart TV. You could image how cool it's going to be when you are showing photos to your family and friends via TV browser!
Xender's PC connection function can also be applied to iOS devices. One thing that has to be mentioned here is that users do not need to install any plug-ins on their smart phones to connect to a PC. The only thing needed is a browser equal or better than IE 8.0. In other words, Xender's PC connection function can work JUST with PC browser and WIFI. Wouldn't you say that Xender really enables cross-platform transfer with zero mobile data usage and fulgurous speed.
Media Contact
Company Name: Beijing Anqi Zhi Lian Technology Co., Ltd
Contact Person: Sally
Email: Sally@xender.com
City: Beijing
Country: China
Website: www.xender.com