Santa Barbara, CA – On February 27 2016, Jason Gittler launched an Indiegogo campaign for Fello Eyewear, designer brand quality glasses for half the price. Fello Eyewear is run by a team of enthusiasts who have spent these last few years carefully studying the eyewear industry, paying close attention to fashion trends and timeless classics.
"We are revolutionizing the eyewear industry," says the team, "Each pair comes with an unprecedented warranty; no matter what happens to them, we will replace them for free. We also donate 33% of our profits to a charity that provides a solution to the overlooked yet vital need for eye care in developing countries."
How it works is simple. When you purchase any fair of Fello's and share the Indiegogo campaign publicly on Facebook or Instagram, you will have your glasses insured in case they are lost, stolen, or broken. You get to help spread the word about a great new company and receive a free pair of replacement glasses if anything happens to them!
Each pair of Fello Eyewear sunglasses is made with a focus on style, quality and comfort. These glasses feature premium qualities that rival more expensive and well-known brands, including polarized polycarbonate lenses, natural cellulose acetate frames, flexible spring hinges, precise laser etching, chrome brushed stainless steel, and an eco-friendly case.
"We most recently traveled to Chiapas, Mexico to help restore vision in people's lives. It's always heartbreaking when you realize how much someone's life can be affected by optometric issues. Simple tasks quickly turn into prolonged frustrating events. We are humbled by the opportunity to help these remarkable people," Gittler explains, "Please join us as we strive to become the new standard in the eyewear industry."
In exchange for pledging to the project, backers can gain access to a variety of rewards including one pair of personalized engraved pair of Fello sunglasses in any style for $100, one pair with one case for $68 to $71, and more. Backers can also pledge $200 for any three pairs with three cases or $395 for six pairs!
For more information, please visit the Indiegogo page here or contact the creator below.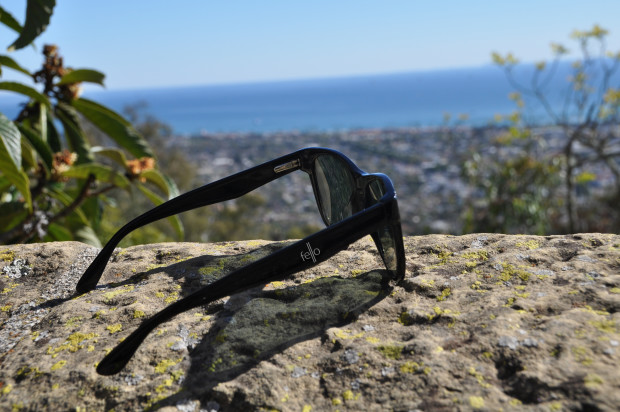 Distributed by CrowdfundingPR
Media Contact
Company Name: Fello Eyewear
Contact Person: Jason
Email: jason@felloeyewear.com
Country: United States
Website: https://www.indiegogo.com/projects/fello-eyewear-the-glasses-that-keep-on-giving#/story