Perris Records is thrilled to announce the signing of Serbian supergroup SrdjanBrankovic's Expedition Delta for a new album, to be released worldwide on May 27th, 2016.
Expedition Delta is a project from Srdjan Brankovic, founders also of AlogiA (the most selling ProgMetal band in Serbia).
Srdjan works as guitarist, songwriter, producer in many other important Serbian bands such as Numenor, Despot, Lunar Pocket… besides Expedition Delta and AlogiA, of course!
As a player in these bands, he holds a huge number of live shows and festivals, and among any other concerts, he opened for bands such as: Whitesnake, Apocalyptica, Savatage, Paul Di Anno, Blaze Bayley and many others.
He also has played in many big festivals as: Exit, Beer Fest, MetalDays, Polinero Fest, Gitarijada, Animal Aid Live Rome, Hard'n'Heavy, 2O2 Anniversary.
Some of these happenings gathered more than 30.00O,00 people in audience.
The music of EXPEDITION DELTA is a mixture of significant thickness between Melodic Rock (AOR) and Progressive Rock, with elements and influences of modern music, merged with great personality into many atmospheric parts.
The whole album is leaded by the great voice of Nikola Mijic, and Andjela Isic in duet with Nikola.
Alongside Srdjan Brankovic, many famous and great musicians, from the International Rock scene, were involved into in the past of Expedition Delta: Gary Werhkamp (Shadow Gallery), Andrea De Paoli (Labyrinth), Erik Norlander, Rene Mekelbach (Ayreon), Richard Andersson, Joost Van der Broek, Sabine Edelsbacher (Edenbridge), BorislavMitic, Vivien Lalu, Alex Argento (Orianthi), Mikkel Henderson (Fate, Evil Masquerade, Circus Mind), SaskaJankovic, Milos Kovacevic, TorstenRohere (Silent Force), Santiago Dobles (Aghora)… and more…
In this new album Srdjan wanted to turn it more into the band, instead of being a project, but some old and new friends are also involved: from Bobby Koelble (Death) 'til Santiago Dobles again, from Nicola di Gia (Banco del MutuoSoccorso) 'til IP Maestro, and the more: old and new members from AlogiA itself.
Srdjan decided to do a no holds barred progrock album, assembling some of the world finest players and "Expedition Delta 2" is the result.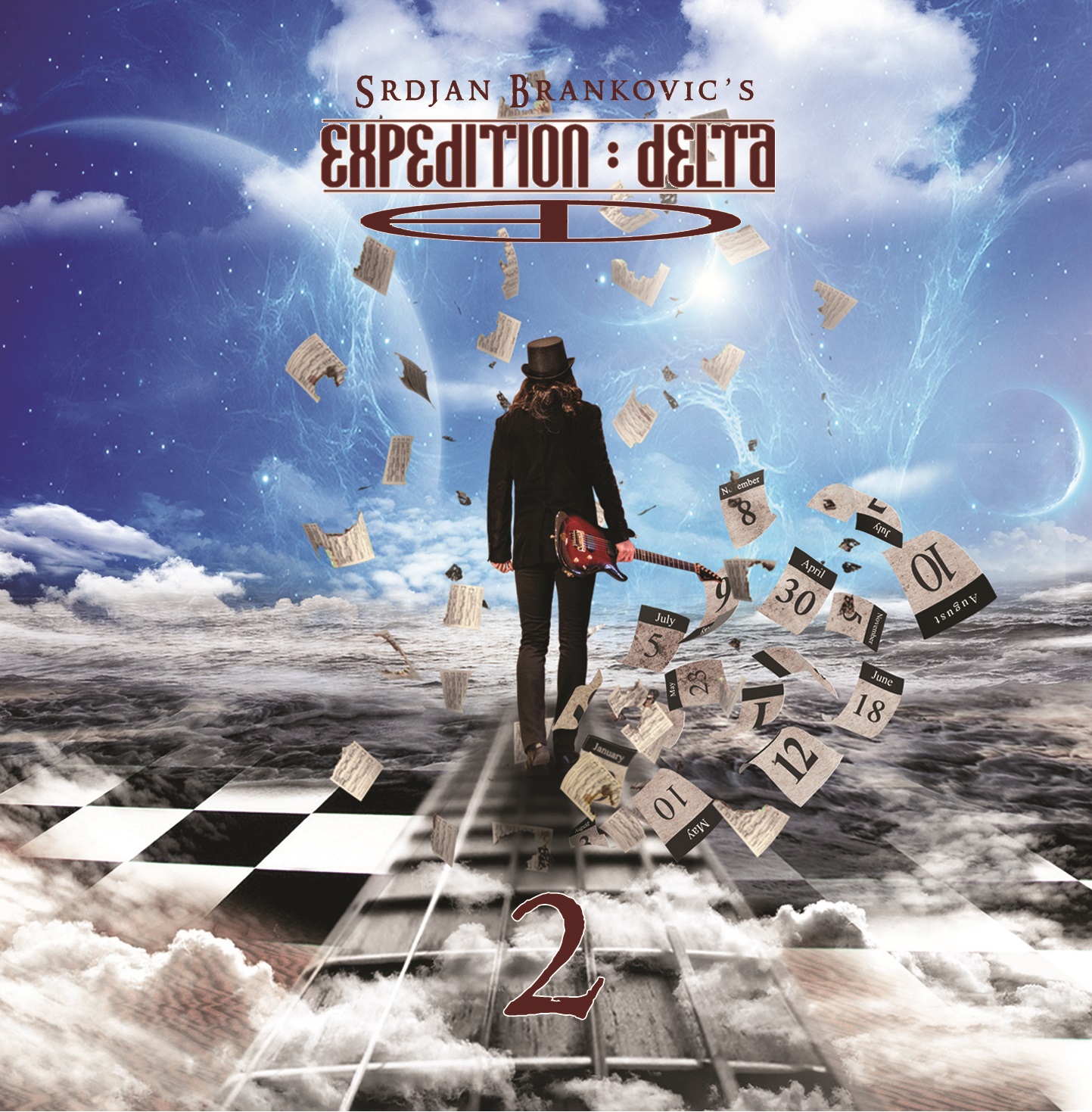 Thanks to Perris Records, the new album will be distributed all over US, Europe, Japan, & worldwide.
Srdjan Brankovic "I'm totally delighted by the collaboration with such great friends and awesome artists; and I'm deeply grateful towards Tom Mathers for recognizing us as a talented team, for believing in our open-minded project and his enthusiasm in our music."
Tom Mathers (CEO at Perris) adds: "I'm very excited to have my first label signing from a great artist in Serbia named Srdjan Brankovic. Fans will really love this new release once they hear the great music created by Srdjan Brankovic."
Artwork as well is unveiled: it's created by the celebrated artist Slobicus Doomicus
The more: new live gigs and new videos will be announced soon!
So, don't waste your time and be witness of their outstanding music just checking this album out and letting it be yours!
Tracklist:
• Spectacular
• Break The Rules
• Thank You for The Good Times
• Fly With Me
• Canis Major
• Without You
• The One Who Lives A Dream
• House of God
• Don't Believe
• Remember Me
• Connected
Media Contact
Company Name: Expedition Delta
Email: Delta.Submissions@gmail.com
Phone: +39-320-0531886
Country: Italy
Website: http://www.srdjanbrankovic.com/expeditiondelta/