Lunithe, an innovative EyeGlass Frame, has now been introduced as a kickstarter project that seeks the support of people.
The aim of the founders of eye glass frame is to increase the awareness of people to support the project's success.
Being a lightweight and flexible eyeglass frame, it basically comes with screwless hinges. It is also designed to bring comfort to users. It is engineered for that innovative and new eyewear along with its key features; flexibility in use, innovation, lightweight and biomimicry. Its stainless steel structure is enough in making it flexible.
Its minimal structure consists of skeleton and stainless steel that help contribute to its structure flexibility and shock absorbance. As per the arms, these have been securely fixed to be pushed together. Each of the arms cooperates to best articulate the frame and hold the glasses. The design also boasts for its subtlety, elegance and attention to details.
The designs to choose from consist of Paon, Lyre, Aigle, Argo, Poupe, Fleche, Coupe, Orion and Compas. But, the eye glass frame has both been designed and introduced by Guillaume Lefrancois and Jenne Lefrancois.
Guillaume Lefrancois invented the eyewear and patented the project. He also acted as the developer, the designer and the engineer. He previously worked at Face a Face, a recognized upscale brand of eyewear designers. He also emphasized a strong passion for innovation and science.
Jeanne Lefrancois manages all projects and specializes on the product identity and style. She has been a designer and an animated-movie technician. She also explored the fashion industry and had been recognized for her dress brand based in Paris. Afterwards, that was when she finally catches up with Guillaume Lefrancois to complete the project.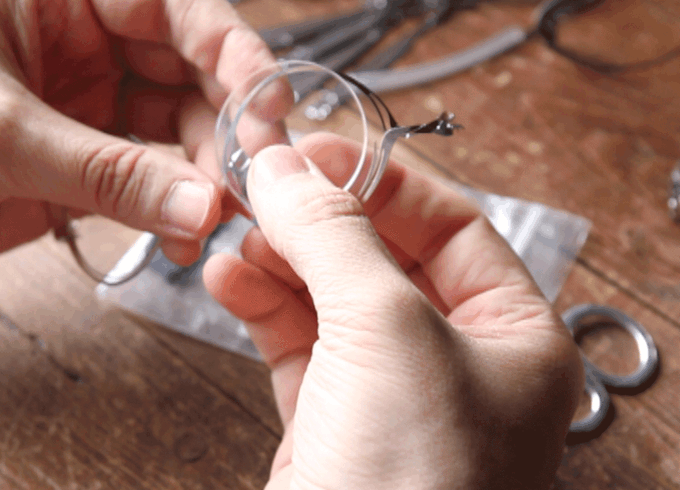 It is expected that the support of people to the product can help contribute to its finance production, improved presence in the optical shops and ease of access to other investment forms. The pledges will also be used in the production of glasses frames and in the success of the kickstarter campaign. In exceeding this goal, more shapes, more series, newer concepts and shorter series will be made available.
###
If you are interested to know more about the project, feel free to visit this link http://1bmc.org/Lunithe for more information
Media Contact
Company Name: Lunithe
Contact Person: Jeanne
Email: jeanne.lefrancois@jeannelefrancois.com
Country: France
Website: http://1bmc.org/Lunithe