The Business Innovators Magazine radio show covers stories from the most innovative leaders in business, such as Mark Cuban, Jeff Bezos and Dave Ramsey. This interview with Sharon and Mark Rients was published on June 6, 2016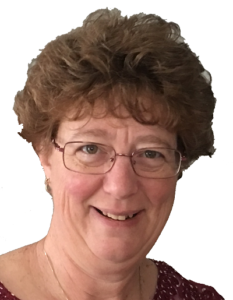 In this interview, listeners will learn how UME Custom Embroidery & Imprinting can make personalized products for a business or event, as well as what sets them apart from similar companies.
UME Custom Embroidery & Imprinting is an independently-owned embroidery and imprinting company that offers a full line of personalized products. They are companies' one-stop-shop for custom or logo items. UME Custom provides personalized embroidery, screen printing, rhinestones, signs, decals, awards, banners and other promotional items for businesses, schools, churches, events and other organizations. Customized logos or messages can be printed directly on garments as well. UME Custom gives companies with everything they need to help build their brand, promote their business and present a professional image to their customers. UME Custom is located in Firestone, Colorado, and serves the following areas: Firestone, Frederick, Dacono, Brighton, Fort Lupton, Longmont, Thornton, Northglenn and more.
Sharon and Mark Rients are co-owners of UME Custom Embroidery & Imprinting. They recognize that there are other similar companies out there, but they are confident that UME is the superior choice. When asked what sets UME Custom Embroidery & Imprinting apart from competitors, Mark says, "Our level of service. We always provide a personal level of service. When we get the customer's order, if it's an embroidery product, before we even stitch on a garment, we will produce a sample and do a sew-out and get their approval on it before we move forward with any production work. If it's a screen-printed product, we try to give them a digital sample that shows them what it will look like. That way, they're not surprised the day they come to pick it up."
Learn more at www.UMEcustom.com
Sharon and Mark's interview is available on iTunes, Stitcher, iHeart Radio and the Business Innovators Magazine radio show here:
www.businessinnovatorsmagazine.com/sharon-rients-ume-custom-embroidery-imprinting
To be considered for an upcoming interview, please visit www.MarketingHuddle.com
Media Contact
Company Name: Marketing Huddle
Contact Person: Mike Saunders, MBA
Email: mike@marketinghuddle.com
Phone: 1-888-467-6374
Country: United States
Website: http://www.marketinghuddle.com