North Carolina Mortgage Banker Brad Roche with Element Funding was featured as a top mortgage professional and on the cover of the October 2016 Nationwide Mortgage Edition of Top Agent Magazine.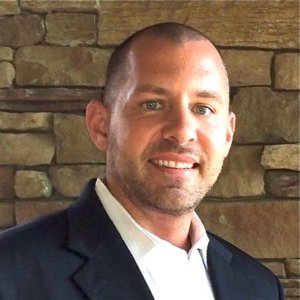 Brad Roche, a North Carolina mortgage banker associated with Element Funding, was featured as a top mortgage professional in the Nationwide Mortgage Edition of Top Agent Magazine in October 2016. This was the second time that Roche has been featured in the magazine since relocating to a new market six years ago. Top Agent Magazine features top producing and accomplished real estate agents and mortgage professionals in the USA, Europe, Canada, Australia, and New Zealand. The magazine offers an in-depth look at the featured professionals' careers and provides a blueprint for their success.
To be considered for a feature in Top Agent Magazine mortgage professionals must go through a nomination and interview process. Candidates are then evaluated based upon production, professionalism, as well as industry and community involvement. Top Agent Magazine is written for real estate and mortgage professionals about top industry professionals and is a trusted source of real estate information and inspiration.
In the feature article, Roche described his philosophy of taking good care of clients, from guaranteeing an on-time closing to delivering an experience that goes above and beyond. As part of the experience, he assigns a dedicated concierge to each file to communicate throughout the process, with a client update every Tuesday by noon. When the client is approved, a huge box of gourmet popcorn is delivered to the client's workplace to commemorate the approval. While the client is at closing, a crew is sent to mow the lawn and leave a "welcome home" note on the door.
"It's not just the process but the client experience," said Roche. "After approval, lenders must send out a list of the next steps. We do that, but we put emotions and the family first." He continued, "We focus on how many families we've helped get into homes, not just the number of transactions or total loan volume. Clients reward us because of the way they're treated and that's our marketing plan."
Brad Roche is a mortgage banker and loan originator for Element Funding in Charlotte, NC. He has been a loan officer for twenty-three years and has been ranked as one of the top 1% of all mortgage originators in the United States by Mortgage Executive Magazine from 2012 through 2015. He also was named among National Mortgage Professional Magazine's 40 Most Influential Mortgage Professionals Under 40 for 2015. Roche is a bestselling author and has a weekly radio show that is broadcast in North and South Carolina by four stations including affiliates of CBS, Fox and ESPN. Roche is the Area Manager of the Carolinas for Element Funding, which currently has four area offices. He is widely known in the greater Charlotte, NC area as "The Mortgage Planner."
For more information about Brad Roche, visit http://www.TheMortgagePlanner.net
Media Contact
Company Name: Nations Media Group
Contact Person: Bill Kopatich
Email: BillK@NationsMediaGroup.com
Phone: 704-625-0097
Country: United States
Website: http://www.NationsMediaGroup.com