Pamela Dykes, founder of PD Coaching, tops multiple Amazon bestseller lists with her contribution to the newly launched book, "Divorce: Taking the High Road."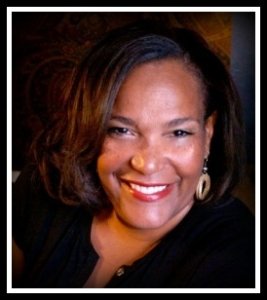 The book includes insights from eleven certified divorce coaches with the collective mission of providing simple strategies for creating a healthy divorce. "Divorce: Taking the High Road" gives actionable advice for all stages of divorce. From staying out of court, to effective communication and decision-making during the divorce process, to moving on after divorce. The insights shared throughout the book all have an underlying theme of maintaining one's dignity throughout the divorce and beyond.
The book hit eight Amazon bestseller lists within the first week of its release. It ranked #1 in the "Divorce and Separation" category.
According to Renee Harrison, president of Moguly Media, who served as publisher and project manager for the book: "We are extremely fortunate to have the caliber of Divorce Coaches who gave their time to be interviewed for this project. Each and every one of them is a true advocate and educator. To have Amazon put this book at the top of their bestseller lists in the divorce and family law categories is an incredible achievement and puts a spotlight on the appreciation and recognition they deserve."
Co-author Pamela Dykes shares her motivation for becoming a contributor to this book project: "I am a CDC Certified Divorce Coach(r), and I wanted to use this platform to help as many people as possible."
With her chapter titled, "The COMEBACK Roadmap," Dykes' chapter helps any man or woman who wants to navigate their challenging and difficult divorce "with excellence and grace." Dykes states the intended outcome of her chapter is to give her readers "hope and equip them with the skills to take the high road to accomplish a successful ending to a difficult situation."
According to Pamela Dykes, "If you want to make a COMEBACK, you must take the high road, and to take the high road, you must consider everyone involved. It's not about winning the war; it's about winning the battle for yourself and your children."
Dykes serves as a mediator, consultant and divorce coach. She works with women and all survivors of divorce, as well as people who have experienced significant setbacks. She states: "I feel responsible for all people who want to live life at a higher lever but who are currently living below that."
For more information about Pamela Dykes and PD Coaching, visit www.PamelaDykes.com
To learn more about the book "Divorce: Taking the High Road," visit the book's promotional web page here: www.highroadindivorce.com
Media Contact
Company Name: Moguly Media LLC
Contact Person: Renee Harrison
Email: renee@mogulymedia.com
Phone: 6166485476
Country: United States
Website: http://mogulymedia.com