Los Angeles, US – The SENS8 Team is excited to announce the launch of their Indiegogo campaign for SENS8, an elegantly designed all-in-one security system that will keep you and your loved ones safe and also save you money! The team has already reached 32% of their $50,000 flexible funding goal from eager backers, after launching on the popular crowdfunding platform less than 10 days ago.
"Everyone wants to keep their home safe, but most of us cannot afford the $1000s necessary to purchase and run a traditional home security system. And what's worse, other systems are plagued by false alarms caused by moving shadows, pets, or billowing curtains. For all these people, SENS8 is the answer," the creators explain, "SENS8 eliminates false alarms thanks to an algorithm that combines information from all six of its sensors. And thanks to our direct API uploads to Google Drive and Dropbox, you'll never have to pay a monthly fee to access your 1080P HD night vision video recordings."
The co-founders of SENS8, Dr. Yang and Dr. Sherry Liu, came up with the concept after Dr. Yang's home was burglarized. This event led to frustration with the expensive and unreliable systems that are currently available on the market. As a Ph.D. carrying electrical engineer, he decided to develop his own device for personal use and received glowing feedback from others looking for a solution to their home security problems. That's when the co-founders realized that they had to share SENS8 with the world.
SENS8 is packed with so many useful features, you will wonder how you ever lived without it. Not only does the device, intricately machined from solid aluminum, look great in your home. It uses infrared motion detectors, a humidity sensor, HD night vision, a temperature sensor, ambient light sensor, and a home health monitor to make sure that you are prepared and notified if anything goes wrong. Set up is easy and the SENS8 uses bank level encryption to keep all of your personal files and information safe.
This all-in-one security system sends notifications to your Smartphone if it detects anything out of the ordinary, eliminating pesky false alarms that are common with more outdated security systems. When an alarm is triggered it sets of a HD recording, which can be saved on the Cloud or using a local MicroSD card. By using a direct API connection to Google Drive and Dropbox, the SENS8 team is capable of offering their services absolutely free – the only cost to you is the price of the SENS8 unit.
"Our team has been working on iterations of SENS8 for nearly two years. We have gone through a multitude of design phases, prototypes, and proofs of concept before finally coming to the production-ready model you see in this campaign," says the team, "Our mission is to bring the best and most affordable smart home security device within reach of every family worldwide. With your support, we can make that dream a reality. Crowdfunding is our best opportunity to accomplish our goals; we're counting on your support and feedback!"
In exchange for pledging to the project, backers can gain access to a variety of limited rewards including one Early Bird SENS8 for $119, two SENS8 units for $229, or $299 for three SENS8 units.
For more information, please visit the Indiegogo page here or contact the creator below.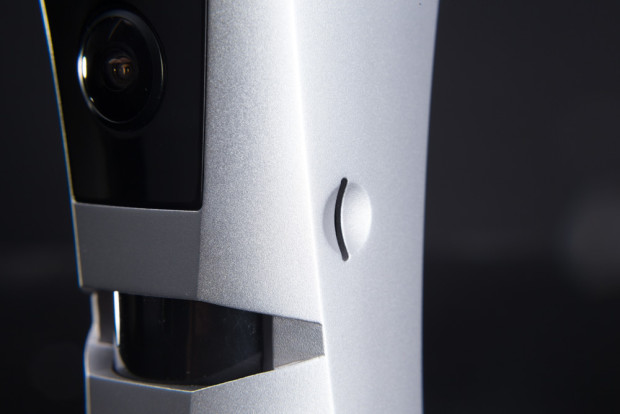 Distributed by CrowdfundingPR
Media Contact
Company Name: SENS8
Contact Person: Media Relations
Email: hello@rippleinfo.com
Country: United States
Website: https://www.indiegogo.com/projects/sens8-an-elegant-all-in-one-home-security-system-camera-design#/backers