Fosjoas V5 twin-wheeled electric scooter has very cute appearance. It seems as if the small figure can be carried up by one hand and taken to anywhere. However, the biggest advantage of Fosjoas V5 twin-wheeled electric scooter is its powerful riding function. If you meet it by chance, you will be attracted by it at the very first glance.
If you are an ordinary office worker and live a home-company life, you may be a little passive now and then. After all, the journey between house and company is never easy. You have to fight against the traffic jam and to-and-fro passersby all the way. On weekends, what you want to do is to have good sleep and accompany your family. That's not right. You are badly in need of a seasoning for life and Fosjoas V5 twin-wheeled electric scooter is a perfect choice. You will fall in love with it at the very first glance.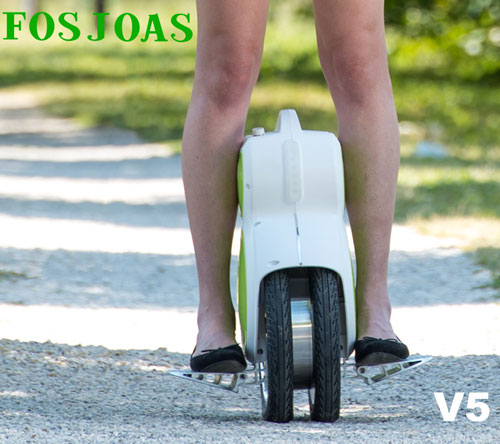 Let's see the basic construction of Fosjoas V5 self-balancing scooters. It adopts twin-wheeled design. Outside the tyre, it is the case. The case is decorated by cushion pads, which have several colors. In the meantime, there is a pair of pedals on flank. Pedals choose arc edge and thus the injuries caused by improper operation are successfully avoided. Behind the tyre, there is a removable bracket and easy parking is realized. The main body weight is just 11.1kg. Therefore, even a girl is able to carry it by one hand easily. As a whole, Fosjoas V5 is a humanized and lovely thing.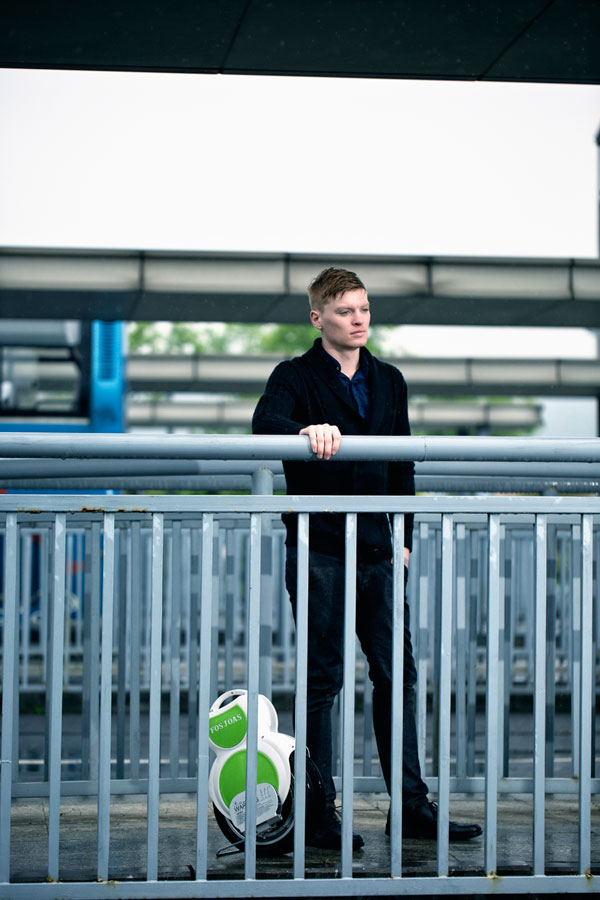 What Fosjoas V5 electric scooter can do for you? There are many examples. If your commute journey is too crowded, you can try to ride Fosjoas V5 electric scooter. It is able to avoid congested traffic and take you to weave on road smoothly. When you are off duty, riding Fosjoas V5 electric self-balancing scooter is helpful to relax your exhausted body. On weekends, you even can ride it to downtown and meet friends there, or you can ride it to enter into the nature. You will have a totally different life. But above all, you love life.
Media Contact
Company Name: Moben Intl (England) Co., Limited
Contact Person: Jason
Email: moben@fosjoas.com
Phone: +86-755-83777600
State: London
Country: United Kingdom
Website: http://www.fosjoas.com/