Founder of Bright Line Eating, Susan Peirce Thompson, was the featured guest on Recovery Innovators Radio with host James Healy talking about How to Successfully Manage Food Cravings and Addictions.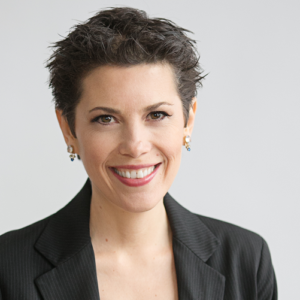 On a recent episode of Recovery Innovators Radio with James Healy, Susan Peirce Thompson, Founder of Bright Line Eating, discussed the increase in food addiction and sugar cravings which has lead to a dramatic uptick in obesity and Type II diabetes.
In a recent study, researchers from the Washington University School of Medicine found that nearly 75 percent of men and 67 percent of women are overweight or obese.
And that number is growing, with estimates showing half of all Americans obese by 2025.
According to Thompson, the way we process and produce foods today turns them into addictive drugs.
Thompson said, "We're not factoring the addictiveness of foods into our solutions. So hence, our solutions are nowhere near potent enough."
When host James Healy asked if her solutions are for food addicts specifically, or available to anyone who has trouble losing weight Thompson answered, "Yes, I believe there is a continuum of eating challenges, not just one extreme or another, and so many people could benefit from a plan such as Bright Line Eating."
During the Interview Thompson shared that there are gradations on the addiction scale, explaining, "certain brains get stuck on this loop of "more, more, more" and even a small level of addiction has detrimental effects on their lives over time."
Susan Peirce Thompson is a psychology professor, a brain and cognitive scientist, and an expert in the psychology of eating. She is President of the Institute for Sustainable Weight Loss and CEO of Bright Line Eating Solutions, a company dedicated to helping people achieve long-term, sustainable weight loss.
Her program utilizes cutting-edge research to explain how the brain blocks weight loss and every day she teaches people how to undo that damage so they can live Happy, Thin, and Free. She has also written the soon-to-be-released book – Bright Line Eating: The Science of Living Happy, Thin & Free.
The interview concluded with Thompson saying "You've got to develop on eating plan that works for you. For example, you cannot rely on willpower, because it is not going to show up for you an a clutch situation."
She teaches people how to make food choices automatic, so that they are making the right choices at the right time.
During the interview, Thompson also explained how dopamine, leptin and cravings all tie in to America's fastest growing health epidemic.
To listen to the full interview on Recovery Innovators Radio – Addiction Recovery Solutions that Work Today, visit http://recoveryinnovatorsradio.com
To learn more about Susan Peirce Thompson, please visit http://brightlineeating.com
Media Contact
Company Name: Bright Line Eating
Contact Person: Ashley Bernardi
Email: ashley@nardimedia.com
Phone: (202) 316-3298
Country: United States
Website: http://brightlineeating.com