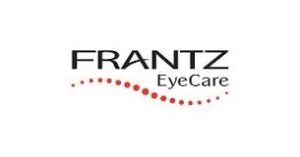 With the holiday season approaching, the spirit of giving and gratitude takes center stage. Giving the gift of sight to individuals who need it but can't afford it might be the most generous act a cataract surgeon could perform. And that's just what Jonathan Frantz, MD, FACS, medical director of Frantz EyeCare, and his team of vision specialists did earlier this month.
In partnership with Mission Cataract USA, Frantz EyeCare hosted their Day of Giving Back on Friday, November 11, 2016. On this day, six deserving candidates received FREE cataract surgery.
"Participating in this event is such a privilege," said Dr. Frantz. "Being a part of the life-changing procedures for these deserving patients is truly an honor."
Walter, a disabled, homeless veteran went from 20/200 vision to 20/25 in a matter of hours! "Thank god for this life-changing procedure," said Walter. "Thanks to Dr. Frantz, I will be able to get a job and provide for myself."
Phillip, is a young father who had a traumatic cataract (a cataract brought on by a blunt trauma to the eye). Prior to his cataract surgery, he could not even see the person standing right in front of him. Now, he is looking forward to playing baseball with his four year old son for the first time.
John, traveled from the panhandle of Florida (8 hours) just to see Dr. Frantz for this procedure. John's vision was completely cloudy, leaving him unable to drive, read or even walk freely in his own home comfortably. After his cataract surgery, he is seeing 20/20. He can't wait to drive himself around and walk around the house without bumping into things.
Patricia heard about Mission Cataract from listening to her favorite radio DJ, Trey Radel on Fox News Radio. She is a phlebotomist and her cataracts made it impossible to draw blood (her job). Today, she is back to work and couldn't be happier with her vision results.
Katherine's vision was blurry and she was unable to drive at night at all. Now that her vision is restored, she cannot wait to see and hug her grandchildren.
David, a kayaking instructor, had a traumatic cataract. Prior to having it removed by Dr. Frantz, he was unable to drive or work for more than two months. "This has been a significant life change for me," said David. "I am so excited and blessed, what a miracle!" David is now 20/20.
Dr. Jonathan Frantz established what is today Frantz EyeCare in 1994. Dr. Frantz introduced Bladeless Laser Cataract Surgery to Southwest Florida in 2012 and is now the number one laser cataract surgeon in Florida and among the top five in the United States. He is also named in the Guide to America's Top Ophthalmologists and Best Doctors in America.
To learn more, visit BetterVision.net or call (239) 418-0999.
Media Contact
Company Name: Frantz EyeCare
Contact Person: Tammy Adams
Email: tadams@millerpublicrelations.com
Phone: 817-281-3440
Country: United States
Website: http://bettervision.net