Shanghai Metal Corporation is a professional manufacturer and supplier of metal products and different industrial items. All its products are quality certified.
There has been a steady growth in the demand of different metallic items that can support heavy as well as moderate industrial and manufacturing activities under all conditions. Shanghai Metal Corporation is leading agency which is involved in manufacturing and supplying high-quality metal products and other stable accessories to fulfill the specific needs of various industries. It is always focused on providing products that fully satisfy prescribed international criteria and achieve the highest level of technical complexity. The company strives to deliver advanced solutions by addressing the needs and wants of the customers. The highly qualified staffs of this company help clients in choosing the right products at competitive prices.
This company is a dedicated supplier of high-quality CRNGO steel of different standards and sizes. This steel product features high magnetic flux density with low core loss. It also comes with high dimension accuracy, high surface quality, and high stacking coefficient properties. The firm always utilizes the latest technology to improve the quality and the performance of its products so as to efficiently cope to an ever-changing global industry. The technical team of this company offers innovative project solutions and draft designs to execute the ideas of clients into reality after seeking their approval.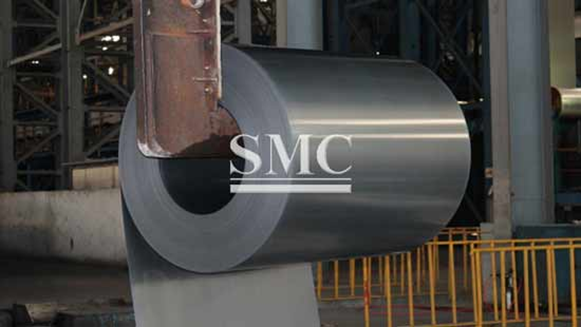 It is the one-stop destination to obtain superior grade silicon sheet of varied thickness and width. The agency always has to rely on the notable strength of the steel to bring out innovative designs that are ideal for any business solution. It offers one-stop trade services that cover procurement, inspection, packaging and delivery. It thoroughly guides customers in every step of product selection besides offering impressive after-sales services to maintain long-lasting relationships with the customers.
From this company, one can obtain highly reliable silicon steel that has good application in the manufacturing of power transformers, welding machine transformers, compressors for household appliances, current regulators, electric motors and so on. This agency works closely with many professional shipping agencies to deliver fast and safe transport services to deliver products in good condition within fixed time period. The professional logistics team of this company monitors the packaging carefully so as to assure the customers that their orders are well-protected. The on-demand storage services of this company cover each and every aspect of smooth and transparent business transactions. Clients can visit the official website of this company to obtain more information on the features and specifications of all its high-end products. Each and every product is thoroughly supervised before the final delivery to ensure surplus satisfaction to clients.
About Shanghai Metal Corporation
Shanghai Metal Corporation is specialized in manufacturing and supplying hosts of industrial and metals products. It ensures timely delivery of products in good condition.
To know more, customers can visit the website of this company.
Media Contact
Company Name: Shanghai Metal Corporation
Contact Person: Shanghai Metal
Email: sales@shanghaimetal.com
Phone: +86 21-5830 9368
State: Shanghai
Country: China
Website: http://www.shanghaimetal.com