Forbes Coaches Council Is an Invitation-Only Community for Leading Business and Career Coaches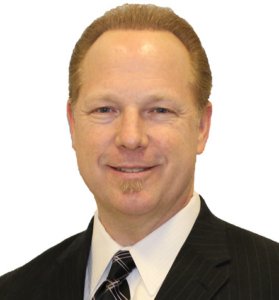 Mike Saunders, MBA is the author of Amazon bestselling book, "Authority Selling" and owner of Marketing Huddle, an Authority and Reputation Marketing Agency. Saunders has been accepted into the Forbes Coaches Council, an invitation-only community for leading business and career coaches.
Mike Saunders joins other Forbes Coaches Council members, who are hand-selected, to become part of a curated network of successful peers and get access to a variety of exclusive benefits and resources, including the opportunity to submit thought leadership articles and short tips on industry-related topics for publishing on Forbes.com.
Forbes Councils combines an innovative, high-touch approach to community management perfected by the team behind Young Entrepreneur Council (YEC) with the extensive resources and global reach of Forbes. As a result, Forbes Council members get access to the people, benefits and expertise they need to grow their businesses — and a dedicated member concierge who acts as an extension of their own team, providing personalized one-on-one support.
Saunders said, "I am honored to be selected to be part of the world's most influential business and career coaches. The community and platform will provide my firm a greater leadership role in helping entrepreneurs build their Authority to position themselves as the premier expert in their industry."
Scott Gerber, founder of Forbes Councils, says, "We are honored to welcome Mike Saunders into the community. Our mission with Forbes Councils is to curate successful professionals from every industry, creating a vetted, social capital-driven network that helps every member make an even greater impact on the business world."
About Marketing Huddle
Marketing Huddle is an Authority and Reputation Marketing Agency helping small business owners, entrepreneurs and sales professionals instantly optimize their credibility & trust with Authority Marketing & Positioning.
The Team at Marketing Huddle executes their proprietary 3-Hour Authority System to help their clients become Amazon Best-Selling authors without having to write a word, in only three hours of their time. The result is a spectacular Authority Positioning Portfolio which is the solution for opening more doors to closing more business.
About Forbes Councils
Forbes partnered with the founders of Young Entrepreneur Council (YEC) to launch Forbes Councils, invitation-only communities for world-class business professionals in a variety of industries. Members, who are hand-selected by each Council's community team, receive personalized introductions to each other based on their specific needs and gain access to a wide range of business benefits and services, including best-in-class concierge teams, personalized connections, peer-to-peer learning, a business services marketplace, and the opportunity to share thought leadership content on Forbes.com.
For more information about Forbes Coaches Council, visit https://forbescoachescouncil.com
To learn more about Forbes Councils, visit forbescouncils.com.
Media Contact
Company Name: Marketing Huddle, LLC
Contact Person: Mike Saunders, MBA
Email: mike@marketinghuddle.com
Phone: 1-888-467-6374
Country: United States
Website: http://www.marketinghuddle.com