House flipping used to entail buying run down properties and fixing them up to sell at an inflated cost. Now it's about creating custom homes for homeowners to buy and keep.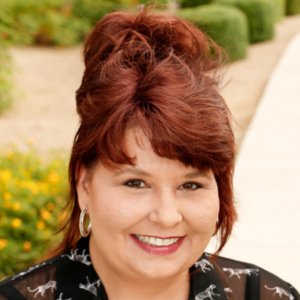 Phoenix based realtor Steph Rae announced substantial changes in the housing market of Maricopa County. One of the biggest changes is in the way house flipping has different objectives now.
House flipping used to be all about continually making a profit on properties. House flippers would buy homes in distressed areas, renovate them, and sell them for a profit. In a lot of cases, the homes are constantly changing hands and no one actually lives in them. However, the market for house flipping has changed significantly. Now it's about creating custom homes for homeowners to buy and keep.
"This remodeling approach is different from the common home flipping done before," Steph Rae is quoted as saying, "Home flipping now involves ripping off the entire roofing system together with the ceiling and building, putting in new sets of cabinets and other quality remodeling. And this is one of the best times to buy a home."
For instance, renting a single-family home or apartment is likely to run $1000 or more per month, particularly in North Scottsdale or gentrified areas of downtown Phoenix. A renter is essentially giving money to a builder who is out to make a profit while at the same time, the renter gets nothing back except for a renter's credit on their taxes.
Owning a home, however, has a great many benefits. Among them is the ability to apply part of the cost of housing towards equity in a home. Another benefit is connected to the trends of the Phoenix housing market. A homeowner, even adjusting for inflation, can make a hefty profit when it is time to sell their home. Except in rare cases, real estate is one of the few assets whose value continues to appreciate.
Many people that think that owning a home is out of reach may be surprised to know that in some cases, there are down payment assistance programs available to potential buyers. The Phoenix Business Journal echoes Rae's comments, noting that if a prospective buyer with ready cash or savings enough for some down payments can purchase a good property. It is important, however, that a realtor in Phoenix should be consulted.
"A realtor familiar with Phoenix Metro area property market can accurately analyze trends," Steph Rae comments, "A home buyer definitely does not want to be a victim of a boom and bust market. Let's say a homeowner bought their property when it was selling high but later its value dropped due to a number of reasons. A common reason is flooding of investors in an area within a short period. A realtor can carefully predict the market, pick the best location to make a purchase and convince a buyer to buy a home in Phoenix rather than rent."
Buying a home involves a lot of work. A Phoenix realtor can help potential buyers have their finances in order including credit reports and bank statements. A realtor can help a potential buyer negotiate a deal that will not strain a buyer's budget, as well as help a buyer navigate the complexities of making a home purchase including working with and finding the best lenders.
Another way a Phoenix realtor can help is with a homeowner wishing to list their property. For a home or apartment in Phoenix to be included in a property listing, it has to be scrutinized by a number or people. First, it is often a legal requirement to schedule a number of inspections to check the condition of the property. The roof, foundation, plumbing, electrical, and frame are checked both for any damage and for any signs of termite infestations. Such inspections help a homeowner determine the value of their property.
A realtor in Phoenix knows the areas that are scheduled for development and when such development will occur. Trading in the Phoenix property market for a few years allows a realtor to help a potential buyer know which areas are best for buying a home for a residence, and which areas are best to buy in to invest in property.
One good thing is that there are still affordable homes for sale in Phoenix, with a lot of options such as buying a new condo or old townhouse and remodeling it.
Phoenix Realtor Steph Rae states that, "With top investors focusing on Phoenix's growth potential, a lot of development projects are being worked on. It's a good idea to start investing right around or before groundbreaking. When the foundation goes down, the prices often go up, making the market a lot more aggressive and competitive. Buying a home today as an investment, a residence, or both is a way of making money owning a home."
Media Contact
Company Name: United Brokers Group
Contact Person: Steph Rae
Email: stephrae@cox.net
Phone: 602-315-9576
Country: United States
Website: http://www.stephrae.com