Local Business Mavericks Volume 9 featuring Claire Samantha hits #1 on the Amazon.com Free Enterprise Best Sellers List.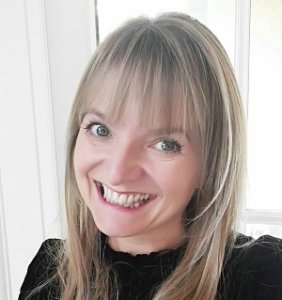 Founder of listening service Phone My Friend, Claire Samantha, hit #1 on the Amazon.com Free Enterprise Best Sellers List and Number #1 on the Ethics Best Seller List on November 21st, 2016 for the release of Local Business Mavericks Volume 9. The book also ranked No. 2 on the Business Culture, Ethics best seller list.
Local Business Mavericks, is a compilation of 1 on 1 conversations with some of the top entrepreneurs in their industry. Each contributing author reveals their strategies for helping over come the toughest obstacles standing in the way of their customers success.
Claire Samantha states, "I wanted to share with people an effective way to be heard that is an alternative to the usual methods".
Claire is a postpartum doula that offers supportive guidance to the parents of the newborn and is the founder of Phone My Friend. Claire learned long ago that she was skilled in connecting with other people and helping them to feel heard and understood. She honed this skill over years of working with people directly as an Esthetician. Claire found that the part of the profession that she felt most resonated with her was the bonding and connection she had with her clients. After a series of personal challenges that made it apparent to Claire how hard it can be to find someone who listens without judgment or advice, she began to realize how she could impact people in a profound way by listening. Truly listening and caring and holding a space for her clients to share whatever they wanted to share without the usual social pressures that come with opening up to another person. Claire founded Phone My Friend to reach more people who want to have someone that truly listens to them. Phone My Friend is a confidential, unique, and personal online and over the phone "listening" service. It is a service that is designed for people that just want somebody to talk too, that are maybe feeling lonely and that can be heard without somebody telling them how to fix their life and to be heard without judgment. Or who are feeling lonely and want someone to talk to. Claire actively listens to her clients as they share their stories, secrets or whatever they have going on in their life of interest to them at the time. Claire acknowledges her client's feelings. But she does not offer medical, relationship or financial advice or tell them what to do. Claire gives the profound service of undivided attention and interest.
To learn more about Claire Samantha visit http://www.phonemyfriend.com/
Local Business Mavericks Volume 9 is available on Amazon.com in Paperback and Kindle at https://www.amazon.com/dp/B01MRLBK4C
Media Contact
Company Name: Phone My Friend
Contact Person: Claire Samantha
Email: phonemyfriendclaire@gmail.com
Phone: 3606107668
Country: United States
Website: http://www.phonemyfriend.com/