The new release "Mortgage Storm, Making It Rain by Mastering Your Craft" hit Number 1 on Amazon's Best Seller List in the Mortgage Category during the week of November 21.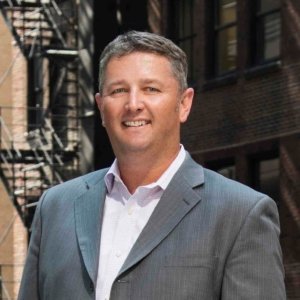 Mortgage Loan Officer Joe McBreen co-authored the new release, "Mortgage Storm, Making It Rain by Mastering Your Craft," with fifteen other top mortgage producers and coaches across the United States. The book reached and remained at Number 1 for the Mortgage Category on Amazon all throughout the week of November 21.
Mortgage origination can be one of the most rewarding careers among the entire real estate industry and even among all sales fields. Income is generally commission-based and the earning potential is only limited by individual performance. The challenge is that there is not much in the way of formal training available to learn how to master the business. In "Mortgage Storm," McBreen and fifteen other top producers and mortgage coaches provide million dollar insights and tips to success in this business. The authors provide a "peek behind the curtain" to see how they have built their businesses and have generated over $20 billion combined in residential mortgage originations.
McBreen commented about one of the points made in his chapter, "As a mortgage originator's business grows, a time will come when the originator cannot keep up with both business development activity and the work necessary to effectively handle clients." He continued, "Typically at this point they either slow down and avoid prospecting or they cut corners and don't give appropriate attention to clients. Either of these outcomes can harm the business or reputation. At this point it's time to start developing a team, starting with assistants and loan processors, so the originator can meet face-to-face with clients and the referral base."
In his chapter, McBreen shares and explains several key factors for success in the mortgage industry, including:
• Developing a mindset for success
• Gaining knowledge of mortgage guidelines
• Establishing timely and effective communications with borrowers and agents
• Developing organizational skills
• Building a team
• Becoming recognized as the expert by developing a niche
"Mortgage Storm, Making It Rain by Mastering Your Craft, is available on Amazon.com in a Kindle version at http://Amazon.com/dp/B01N53D5G0. The paperback version will be released soon.
Joe McBreen has been originating mortgages for the past fifteen years and currently ranks among the top 200 loan officers nationwide based on volume by Mortgage Executive Magazine's annual survey. He is a Vice President of Mortgage Lending for Guaranteed Rate in Chicago, Illinois. McBreen typically helps first-time homebuyers, real estate investors and past clients looking to refinance.
In addition to originating mortgages for consumers in the greater Chicago area, McBreen assists residential real estate investors around the United States with their rental property financing. He is also a frequent speaker at real estate investment conferences educating audiences on financing real estate investments. He is a licensed loan officer in Illinois, California, Indiana, Wisconsin, and Tennessee.
For more information about Joe McBreen, visit:
https://www.guaranteedrate.com/loan-expert/joemcbreen
Media Contact
Company Name: Nations Media Group
Contact Person: Bill Kopatich
Email: BillK@NationsMediaGroup.com
Phone: 704-625-0097
Country: United States
Website: http://www.NationsMediaGroup.com