The new release "Mortgage Storm, Making It Rain by Mastering Your Craft" hit Number 1 on Amazon's Best Seller List in the Mortgage Category during the week of November 21.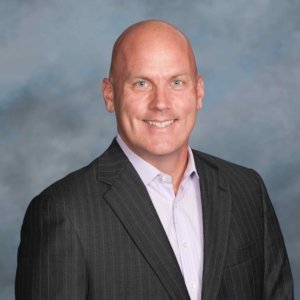 Mortgage Banker Jason Redman co-authored the new release, "Mortgage Storm, Making It Rain by Mastering Your Craft," with fifteen other top mortgage producers and coaches across the United States. The book reached and remained at Number 1 for the Mortgage Category on Amazon all throughout the week of November 21.
Mortgage origination can be one of the most rewarding careers among the entire real estate industry and even among all sales fields. Income is generally commission-based and the earning potential is only limited by individual performance. The challenge is that there is not much in the way of formal training available to learn how to master the business. In "Mortgage Storm," Redman and fifteen other top producers and mortgage coaches provide million dollar insights and tips to success in this business. The authors provide a "peek behind the curtain" to see how they have built their businesses and have generated over $20 billion combined in residential mortgage originations.
Redman commented on a point he made in the book, "Having accountability for achieving results is an often missing factor for mortgage originators. One of the benefits of working with a coach is that the coach will hold you accountable for the actions that you commit to." He continued, "Nobody wants to be held accountable because it's uncomfortable, but it's amazing how well you carry out your actions when you have to report back to your coach on what you accomplished or what you didn't."
In his chapter, Redman shared and explained several key factors for success in the mortgage industry, including:
• Recognizing that one can always perform at a higher level
• Tracking all the lead and sales metrics and measuring the results
• Using technology in generating business
• Finding areas of focus in the market and intensely exploiting points of focus
• Turning what most people think is a commodity into a service-based business model
"Mortgage Storm, Making It Rain by Mastering Your Craft, is available on Amazon.com in a Kindle version at http://Amazon.com/dp/B01N53D5G0. The paperback version will be released soon.
Jason Redman is the Regional Manager for Augusta, coastal Georgia, and the Carolinas for Element Funding. He is also the Branch Manager for the Augusta area, where he is a specialist in military and FHA loans. Redman graduated from Augusta College with a dual major in accounting and sociology. He is a veteran of the U.S. Air Force and also served nine years at the Columbia County Sherriff's office as a narcotics investigator and member of the SWAT team.
With fourteen years of mortgage experience at Wells Fargo Home Mortgage, Redman has received awards year after year for his volume of closed loans and customer service. He has consistently been one of the top mortgage originators in the Augusta area since 2002, has received the monthly top producer award ninety-seven times as well as having been ranked one of the top originators in the nation from a national lender. He has been a gold/platinum award winner for the Mortgage Bankers Association for more than ten years.
For more information about Jason Redman, visit
http://www.GoRedman.com
Media Contact
Company Name: Nations Media Group
Contact Person: Bill Kopatich
Email: BillK@NationsMediaGroup.com
Phone: 704-625-0097
Country: United States
Website: http://www.NationsMediaGroup.com