The new release "Mortgage Storm, Making It Rain by Mastering Your Craft" hit Number 1 on Amazon's Best Seller List in the Mortgage Category during the week of November 21.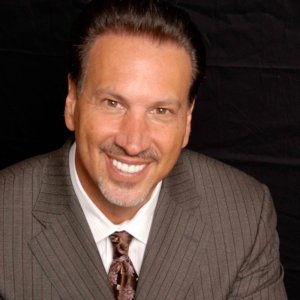 MBS Highway CEO Barry Habib co-authored the new release, "Mortgage Storm, Making It Rain by Mastering Your Craft," with fifteen other top mortgage producers and coaches across the United States. The book reached and remained at Number 1 for the Mortgage Category on Amazon all throughout the week of November 21.
Mortgage origination can be one of the most rewarding careers among the entire real estate industry and even among all sales fields. Income is generally commission-based and the earning potential is only limited by individual performance. The challenge is that there is not much in the way of formal training available to learn how to master the business. In "Mortgage Storm," Habib and fifteen other top producers and mortgage coaches provide million dollar insights and tips to success in this business. The authors provide a "peek behind the curtain" to see how they have built their businesses and have generated over $20 billion combined in residential mortgage originations.
Habib commented on a point he made in the book, "There are a variety of things that can go wrong in the processing of a loan that are out of the control of the loan officer. Don't go off and hide from the problem; instead, step up and embrace those difficult situations and be accessible to your clients." He continued, "Look at obstacles and points of friction as opportunities, if we can alleviate them for our customers. This will help develop long-term trust with our clients and referral partners."
In his chapter, Habib shares and explains several key factors for success in the mortgage industry, including:
• Developing a tough mindset
• Goal setting as a powerful tool
• Becoming the source of wisdom and insight, instead of just the provider of information
• Building long-term relationships with trust
• Increasing your "batting average," or conversion rate, by being better than your competitors in providing excellent service and knowledgeable insight to your clients
"Mortgage Storm, Making It Rain by Mastering Your Craft, is available on Amazon.com in a Kindle version at http://Amazon.com/dp/B01N53D5G0. The paperback version will be released soon.
Barry Habib is an American entrepreneur and frequent media resource for his mortgage and housing market insight with a long tenure of monthly appearances for CNBC and Fox. He is the CEO of MBS Highway, a company and platform created to help interpret and forecast activity in the mortgage rate and bond markets. His mortgage sales career included being recognized for having the highest annual origination production in the United States on two occasions.
Habib is also the lead producer and managing partner for "Rock of Ages," a long running Broadway musical theatrical production which was also released as a major film starring Tom Cruise in 2012. He also plays the part of the record producer in the movie.
For more information about Barry Habib and MBS Highway, visit
http://www.MBSHighway.com
Media Contact
Company Name: Nations Media Group
Contact Person: Bill Kopatich
Email: BillK@NationsMediaGroup.com
Phone: 704-625-0097
Country: United States
Website: http://www.NationsMediaGroup.com