The new release "Mortgage Storm, Making It Rain by Mastering Your Craft" hit Number 1 on Amazon's Best Seller List in the Mortgage Category during the week of November 21.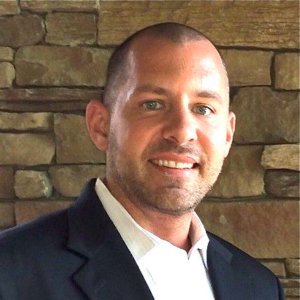 Mortgage Banker and Coach Brad Roche co-authored the new release, "Mortgage Storm, Making It Rain by Mastering Your Craft," with fifteen other top mortgage producers and coaches across the United States. The book reached and remained at Number 1 for the Mortgage Category on Amazon all throughout the week of November 21.
Mortgage origination can be one of the most rewarding careers among the entire real estate industry and even among all sales fields. Income is generally commission-based and the earning potential is only limited by individual performance. The challenge is that there is not much in the way of formal training available to learn how to master the business. In "Mortgage Storm," Roche and fifteen other top producers and mortgage coaches provide million dollar insights and tips to success in this business. The authors provide a "peek behind the curtain" to see how they have built their businesses and have generated over $20 billion combined in residential mortgage originations.
Roche commented on a point he made in the book, "There's an art to knowing the deal, listening to the borrower's goals so that you are putting them into the exactly right product at the right time in their life. This is mandatory so that, as an originator, you are working in the best interest of the client every time. This is also one of the most vital aspects for a loan officer's success."
In his chapter, Roche shares and explains several key factors for success in the mortgage industry, including:
• Using excellent service as a differentiator in a commodity market
• Developing a cross-selling platform that provides value-added benefits to clients
• Developing systems to maximize referrals starting during the mortgage process
• Developing personal branding and positioning to become known as the mortgage expert in the market
• Getting a mentor or coach to accelerate business progress
"Mortgage Storm, Making It Rain by Mastering Your Craft, is available on Amazon.com in a Kindle version at http://Amazon.com/dp/B01N53D5G0. The paperback version will be released soon.
Brad Roche is a mortgage banker and loan originator for Element Funding in Charlotte, NC. He has been a loan officer for twenty-three years and has been ranked as one of the top 1% of all mortgage originators in the United States by Mortgage Executive Magazine from 2012 through 2015. He also was named among National Mortgage Professional Magazine's 40 Most Influential Mortgage Professionals Under 40 for 2015. Roche is a bestselling author and has a weekly radio show that is broadcast in North and South Carolina by four stations including affiliates of CBS, Fox and ESPN. Roche is the Area Manager of the Carolinas for Element Funding, which currently has four area offices. He is widely known in the greater Charlotte, NC area as "The Mortgage Planner. "
For more information about Brad Roche, visit http://www.MortgagePlannerMarketing.com
Media Contact
Company Name: Nations Media Group
Contact Person: Bill Kopatich
Email: BillK@NationsMediaGroup.com
Phone: 704-625-0097
Country: United States
Website: http://www.NationsMediaGroup.com