Shanghai Metal Corporation is a company based in China that indulges in manufacturing of a wide range of metal, building, shipping and other machinery products. It also offers services in the same niche to customers globally.
Machinery of different types have been the heart of various industries and businesses for years. They have gone through immense transformation and innovation over the years and cater to a number of needs and industries. Both at the small and large scale levels, industries and businesses are highly dependent on these machineries. There are a number of companies that are involved in manufacture of such machinery and a lot of them hail from China. One company that has been in the industry for several years now and is capable of manufacturing and supplying products of metal, construction industry, containers, machinery, and a lot more. Products such as stainless steel wire mesh that is highly essential for grating and similar industry is where the company specializes in.
Shanghai Metal Corporation started doing business in the year 1980 and since then has grown up to be a well-known name both locally and internationally. Over the past 3.5 decades the company has been expanding its operations and has added 100s of new products to its portfolio. The industries and kind of products have increased and the company presently caters to a number of small and big scale industries. Largely the company has grown its reputation as a stainless steel wire manufacturer. This product range includes steel strips, steel tubes, steel wires, steel sheets, steel bars, steel fittings, steel mesh, and more.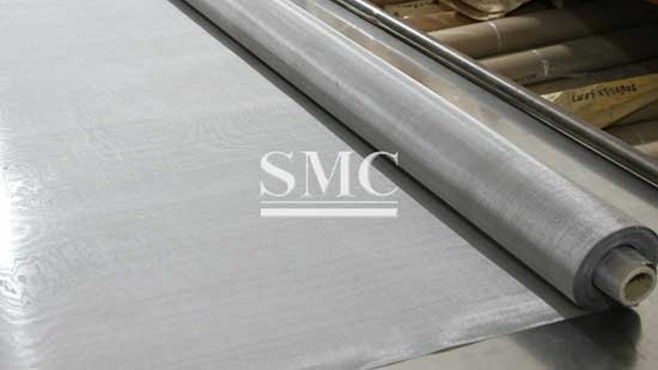 Based in Shanghai, they are not a leading manufacturing company which has its global offices in America, Europe and several other countries in Asia pacific. They intend to offer high quality products as well as reliable services that embodies the commitment for striving the excellence in terms of product quality. Especially, the products like stainless steel wire rope needs a lot of international quality check to meet the global standards. Hence, the robust quality check mechanism has helped the company attain a reliable name in terms of quality manufacturer and producers.
The 4 areas where the company specializes includes production of metal products, building systems, shipping containers. Machineries, etc. The company has a highly skilled and qualified team of employees that offers full support and focuses on an individual centric approach. In order to know more about their products and services or to place an order, customers can visit their website. The website offers ample information about the products and the instant customer support service is capable of answering all kinds of technical queries.
About Shanghai Metal Corporation
Shanghai Metal Corporation is a company that is based in Shanghai and offers a wide number of products and services. The company dominates in manufacturing of building systems, shipping containers, machinery, and a number of metal products.
Media Contact
Company Name: Shanghai Metal Corporation
Contact Person: Shanghai Metal
Email: sales@shanghaimetal.com
Phone: +86 21-5830 9368
State: Shanghai
Country: China
Website: http://www.shanghaimetal.com