The new release "Mortgage Storm, Making It Rain by Mastering Your Craft" hit Number 1 on Amazon's Best Seller List in the Mortgage Category during the week of November 21.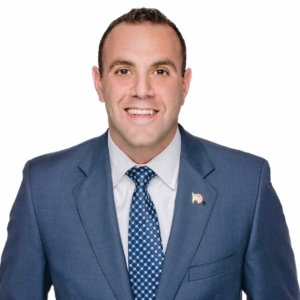 Business, Sales, and Marketing Coach Alex Caragiannides co-authored the new release, "Mortgage Storm, Making It Rain by Mastering Your Craft," with fifteen other top mortgage producers and coaches across the United States. The book reached and remained at Number 1 for the Mortgage Category on Amazon all throughout the week of November 21.
Mortgage origination can be one of the most rewarding careers among the entire real estate industry and even among all sales fields. Income is generally commission-based and the earning potential is only limited by individual performance. The challenge is that there is not much in the way of formal training available to learn how to master the business. In "Mortgage Storm," Caragiannides and fifteen other top producers and mortgage coaches provide million dollar insights and tips to success in this business. The authors provide a "peek behind the curtain" to see how they have built their businesses and have generated over $20 billion combined in residential mortgage originations.
Caragiannides commented on a point he made in the book, "The biggest obstacle I see for loan officers, whether they are new or experienced, is in making contact with enough prospective clients or referral partners. This is not a business where you can just sit around and wait for the phone to ring." He continued, "Even experienced originators need to concentrate every single day on client acquisition and relationship building with business partners."
In his chapter, Caragiannides shares and explains several key factors for success in the mortgage industry, including:
* Developing the right mindset
* How "Old School" selling techniques still work the best
* Tracking and measuring all the sales metrics
* Getting and staying organized
* Keeping an open mind to new ideas
* Being patient as the business is scaling up
"Mortgage Storm, Making It Rain by Mastering Your Craft," is available on Amazon.com in a Kindle version at http://Amazon.com/dp/B01N53D5G0. The paperback version will be released soon.
Alex Caragiannides has been in the mortgage business since 2002 as a loan officer and branch manager in the San Diego, California area where he has helped over 3,000 families get financing for their home loans. He is currently the Business Development Manager for CrossCounty Mortgage in San Diego.
Caragiannides co-founded BSM Academy with his partner Chuck Bauer. BSM Academy is a training and coaching company for real estate agents and mortgage loan officers. Through BSM Academy, BSM University, and BSM Mastermind Groups he shares his knowledge and experience through online training.
For more information about Alex Caragiannides, visit
http://www.AlexCaragiannides.com
Media Contact
Company Name: Nations Media Group
Contact Person: Bill Kopatich
Email: BillK@NationsMediaGroup.com
Phone: 704-625-0097
Country: United States
Website: http://NationsMediaGroup.com